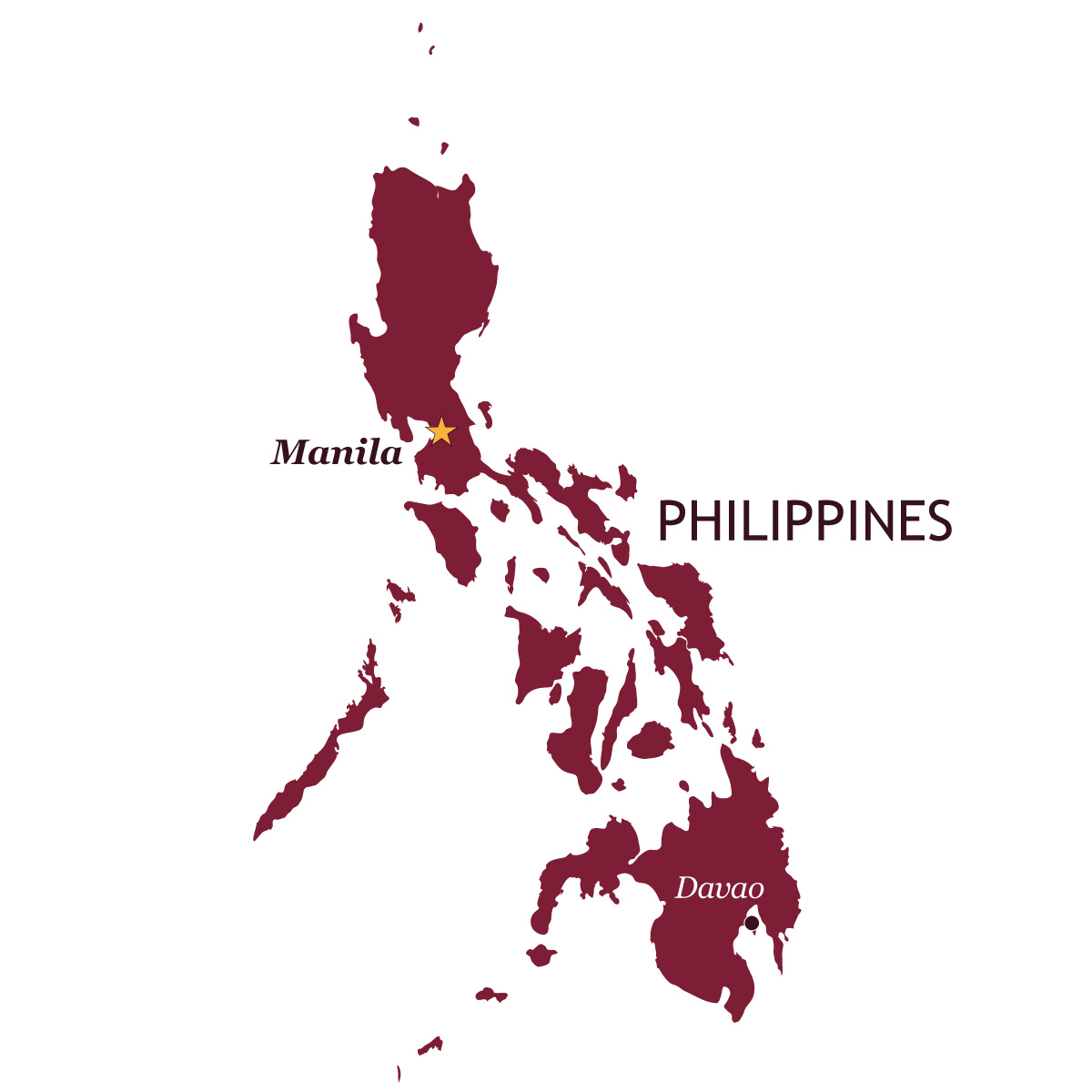 Philippines
The Philippines is a country of over 7,500 islands in Southeast Asia. Filipino cuisine is rich in tradition, local produce, and seafood. Grab your kids and let's learn about the Philippines!
QUICK STATS
Republic of the Philippines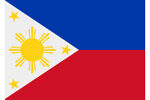 The Philippines is a group of islands in the western Pacific Ocean. Their closest land neighbors are China and Vietnam to the west, and Malaysia and Indonesia to the south.
A brief history of the Philippines
The first human beings to inhabit the islands of the Philippines lived about 30,000 years ago. Early tribes called the Negrito arrived via a land bridge from Southeast Asia.
In 4,000 BC, Austronesian people began to arrive and started to build civilizations and farm the land.
Small tribal leaders ruled the islands and established trade with Chinese merchants around 700 AD.
The Philippine islands remained self-ruling until the arrival of Ferdinand Magellan in 1521.  The Spanish established the colony of the Philippines soon after, named for King Phillip of Spain. 
The islands remained under Spanish rule until 1898 when the United States gained the Philippines following the Spanish-American War.
In 1935, the Philippines was granted independence.
However, during World War II, it was invaded by Japanese troops (1942) and was not liberated by Allied forces until 1945.
In 1946, the Republic of the Philippines was established.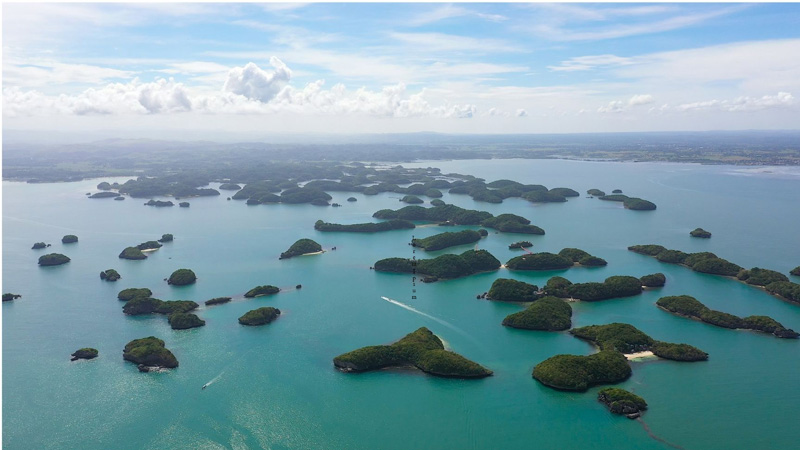 Fun facts about the Philippines
The Philippines is the world's largest producer of coconuts.
The Philippines became the only US colony in 1898.
The island of Camiguin has more volcanoes than towns.
Food in the Philippines
Food culture in the Philippines is a blend of the many styles of the tribes and ethnic groups that reside in its 7,500 islands.
It has also been shaped by the Spanish and Chinese traditions that are part of its history.
Filipino cuisine is heavy in rice and fish and depends on garlic, ginger, coconut, vinegar, and onions rather than spices for flavor.
People take great pride in their cooking, and many traditional recipes rely on hours of patient preparation.
Food is central to Filipino culture, bringing families to the table to gather, connect and celebrate with all generations.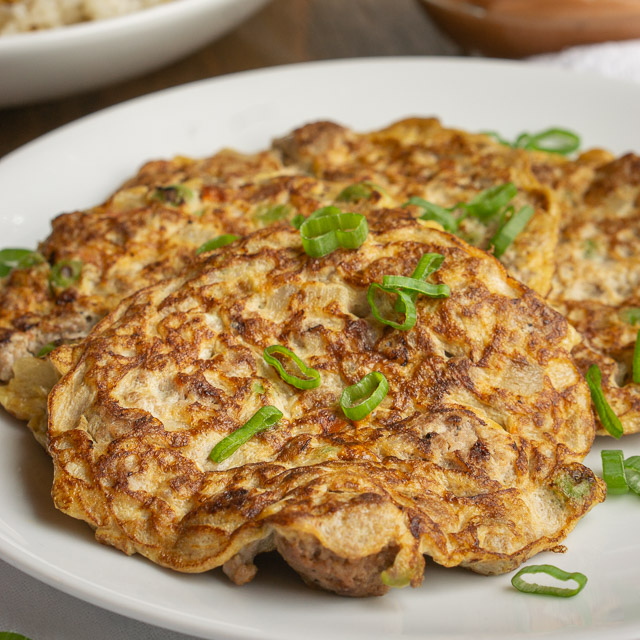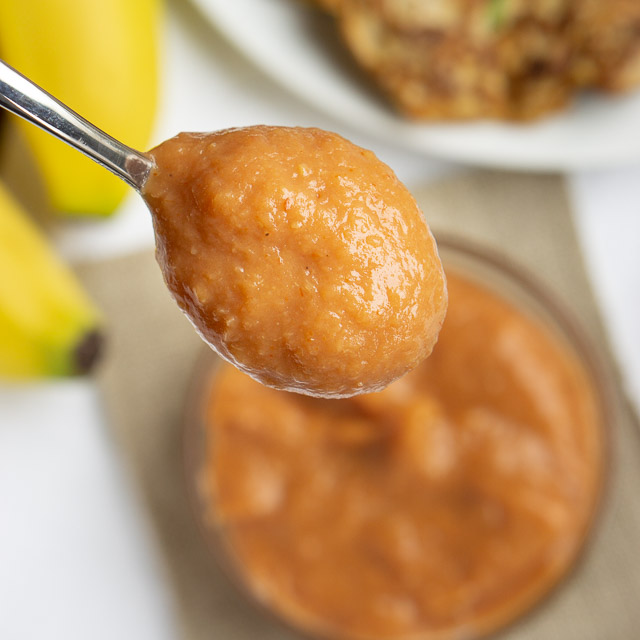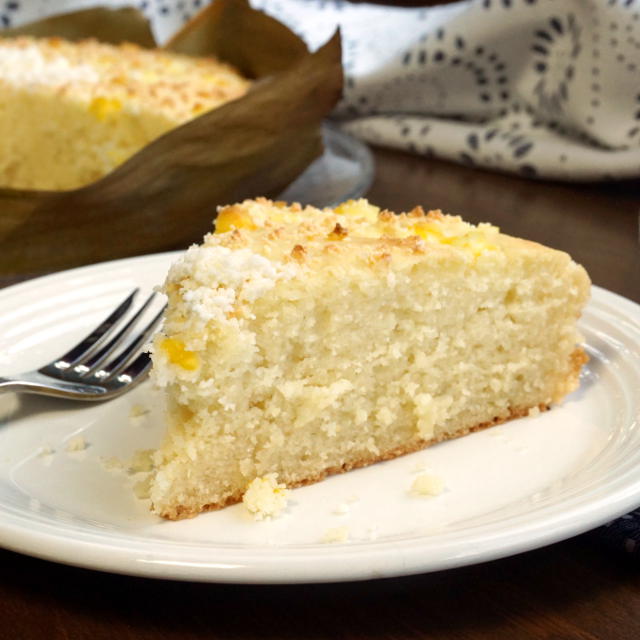 Meals in the Philippines. What do Filipino people eat?
Filipino people eat three to four meals a day. In addition to breakfast, lunch, and dinner, most people partake in a meryenda, a late afternoon snack modeled after the Spanish tradition.
Though breakfast or lunch is generally the main meal of the day in the Philippines, none are particularly small or simple.
Filipino foods are diverse and delicious, and the people take pride in cooking and serving traditional dishes any time of day.
Breakfast (almusal)
Breakfast in the Philippines begins about 8- 9 am, starting with coffee. Filipinos enjoy a variety of breakfast favorites, from porridge made sweet, like champorado (chocolate rice porridge), or savory, like arroz caldo, to garlic fried rice, called sinangag.
People also enjoy pandesal (bread rolls) and protein-rich dishes like dried fish or salted duck eggs, called itlag na pula.
Lunch (tanghalian)
Lunch is usually served around noon. Rice is the main staple, served with almost any other dish, whether it is soup, meat, or fish.
A favorite dish for lunch or dinner in the Philippines is adobo, which can be made with chicken, pork, goat, or beef. They make this dish with meat marinated in a mixture of soy sauce, garlic, and vinegar and traditionally cook it in a clay pot.
Dinner (hapunan)
People usually sit down to eat dinner from 6- 7:30 pm, gathering together as a family. They serve food buffet-style, with all the dishes served together at the same time.
Rice is always served at dinner as well, put in the center of the plate. They often arrange the meat or vegetable dishes around the rice. Other common meat dishes are kalderata (a beef or goat stew that is cooked in a tomato and liver paste) and kare kare (oxtail stew with peanut sauce).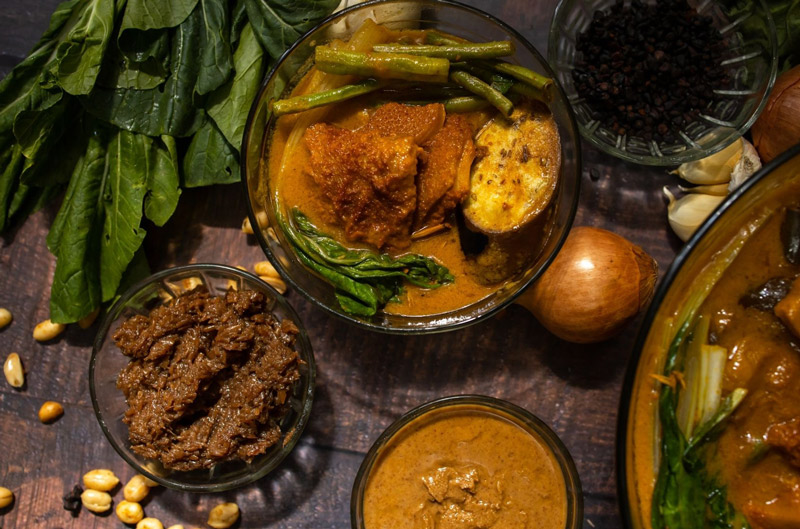 Food etiquette in the Philippines
When invited to dinner in the Philippines, it is customary to remove one's shoes upon entering the home. The host will direct the guests to where they should sit.
The meal begins when the host begins eating.
If the host offers utensils, it will generally be a fork and spoon without a knife. One should cut the food with the edge of the spoon if necessary.
If the host does not offer utensils, you should be sure to wash your hands. Then eat with your fingertips, using only your right hand.
Be sure to finish all the food on the plate.
The host may offer a bag of leftovers to take home after the meal. It is customary to attempt to refuse it at first, but ultimately agree to take it–with many thanks of course.
Filipino food by region
Different regions of the Philippines have distinct culinary traditions. Even the national dish adobo, varies in flavor, ingredients, and cooking methods across the country. While there are many regions, the islands are typically divided into three island groups: Luzon, Visayas, and Mindanao.
Luzon
This region includes the largest and most populated island of the Philippines and a group of northern and western islands. Here soups and stews are a large part of the traditional cuisine.
Locals often eat a soup called sinigang (with meat like pork or beef in a vegetable broth, containing radishes, long beans, onions, and tomatoes). Another traditional soup in Luzon is pinakbet, which consists of mostly vegetables such as eggplant, string beans, bitter melon, and squash, flavored with fish sauce.
Northern Luzon is dry and hot, featuring more vegetables and rice. Central Luzon is known for growing rice and sugar. It is also known for long long-simmered stews with more meat than in the north of the region. The southeastern part of this region is known for dishes using coconut cream and chili peppers.
Visayas
This central group of islands is famous for its lechon, whole roasted pig. People in the Visayas cook this dish over an open flame, stuffed with lemongrass, and onion, and seasoned with garlic. It is often the central dish of any celebration. 
Mindanao
In this southern region, cooks use a lot of coconut and spices (like turmeric, garlic, ginger, and chilis) in many of its traditional recipes.
A favorite in the area is chicken pyanggang, a dish of chicken marinated in blackened coconut meat. Cooks flavor it with spices like chili, lemongrass, and ginger.
Another local favorite is a soup they make with burnt coconut broth, which gives it a black color. The soup contains slow-cooked beef or chicken as well. It is a favorite for weddings and other special occasions.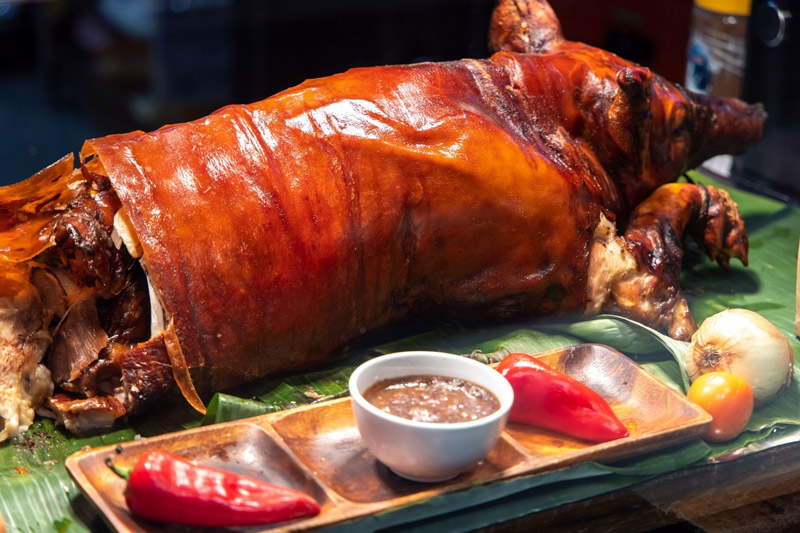 Holidays in the Philippines
Sinulog or Santo Niño (third week in January)
Celebrating Santo Niño (the Holy Child), this festival commemorates the day that Ferdinand Magellan gave the gift of a wooden statue of baby Jesus to the chieftain of the island of Cebu. The people believe that the Christ child watches over the island.
They celebrate this festival with special dances, music, and processions in the churches. Street vendors and restaurants serve Filipino favorites like Cebu torta (mini coconut cakes), biko (sticky rice and coconut cakes) for sweets.
Chicharrones (fried pork rinds) and lechon (whole roasted pig) are favorite savory dishes for the celebration.
Easter (Pasko ng Pagkabuhay, date varies)
During the week before Easter Filipinos remember the death of Christ with processions, Mass, and traditional rituals.
On Easter morning, many people gather for salubong, this is a combination of two processions, one all-male and one all-female, that carry statues of Jesus Christ and his mother Mary. The processions depict the reunion of Jesus and Mary after Christ's resurrection.
After the processions, the people go to Mass and then celebrate with an elaborate feast.
Some popular Easter favorites are pancit sotanghon (a savory noodle dish), buko pandan salad (a pudding and gelatin dessert of pandan and coconut), and puto (steamed rice cakes).
"Day of Freedom"/Independence Day (Araw ng Kasarinlán, June 12)
This is the day the Filipino people celebrate their independence from Spanish rule on June 12, 1898. They celebrate with singing, dancing, parades, and lots of food. 
Many people hang the flag of the Philippines, gather with friends, and enjoy traditional favorites like chicken adobo and sinigang.
Christmas (Pasko, December 25)
Christmas in the Philippines is a great celebration. Filipinos celebrate the longest Christmas season, with it starting in September and ending with Sinulog in late January.
For Christmas, many people light bamboo lanterns in the shape of the star of Bethlehem and sing carols. People give gifts and put on a great feast on Christmas Eve. 
They serve traditional dishes for the holiday, like the much-loved adobo and bibingka (a rice cake topped with coconut, cheese, and slices of egg).
On the table, you may also find, castanas (roasted chestnuts prepared in a wok), queso de bola (small balls of Edam cheese wrapped in red wax, and pancit (a stir-fried egg noodle dish).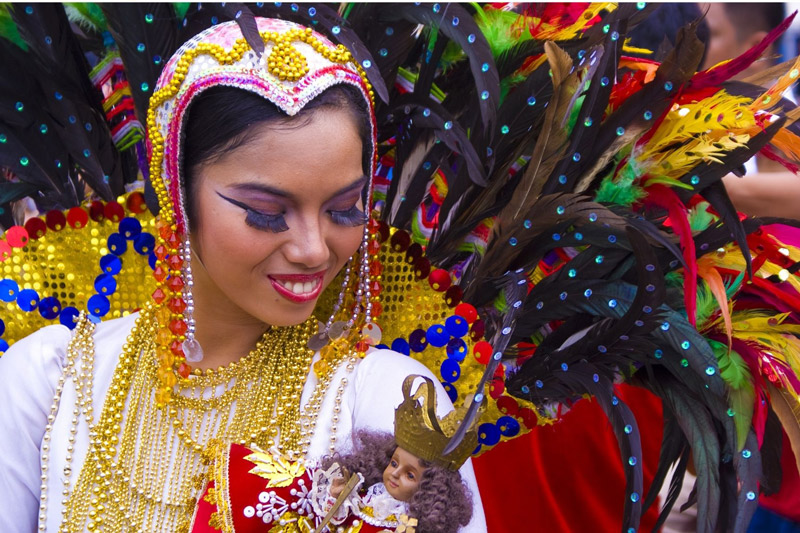 Ideas to celebrate Filipino culture at home
As a part of your homeschool Philippines unit study or as a supplement to your child's Philippines (or Southeast Asia) unit at school, try an activity or recipe that kids can help with!
Make your own chicken adobo at home. This simple recipe could become a family favorite!
Grab some chalk and try out playing Piko, the Filipino version of hopscotch.
If you don't want to try roasting your own whole pig for lechon, try this recipe for a roast pork belly roll made in the same style or Filipino BBQ pork skewers.
Try growing mung beans in a jar.
Use Word Hippo to learn the pronunciation of a few Filipino words.