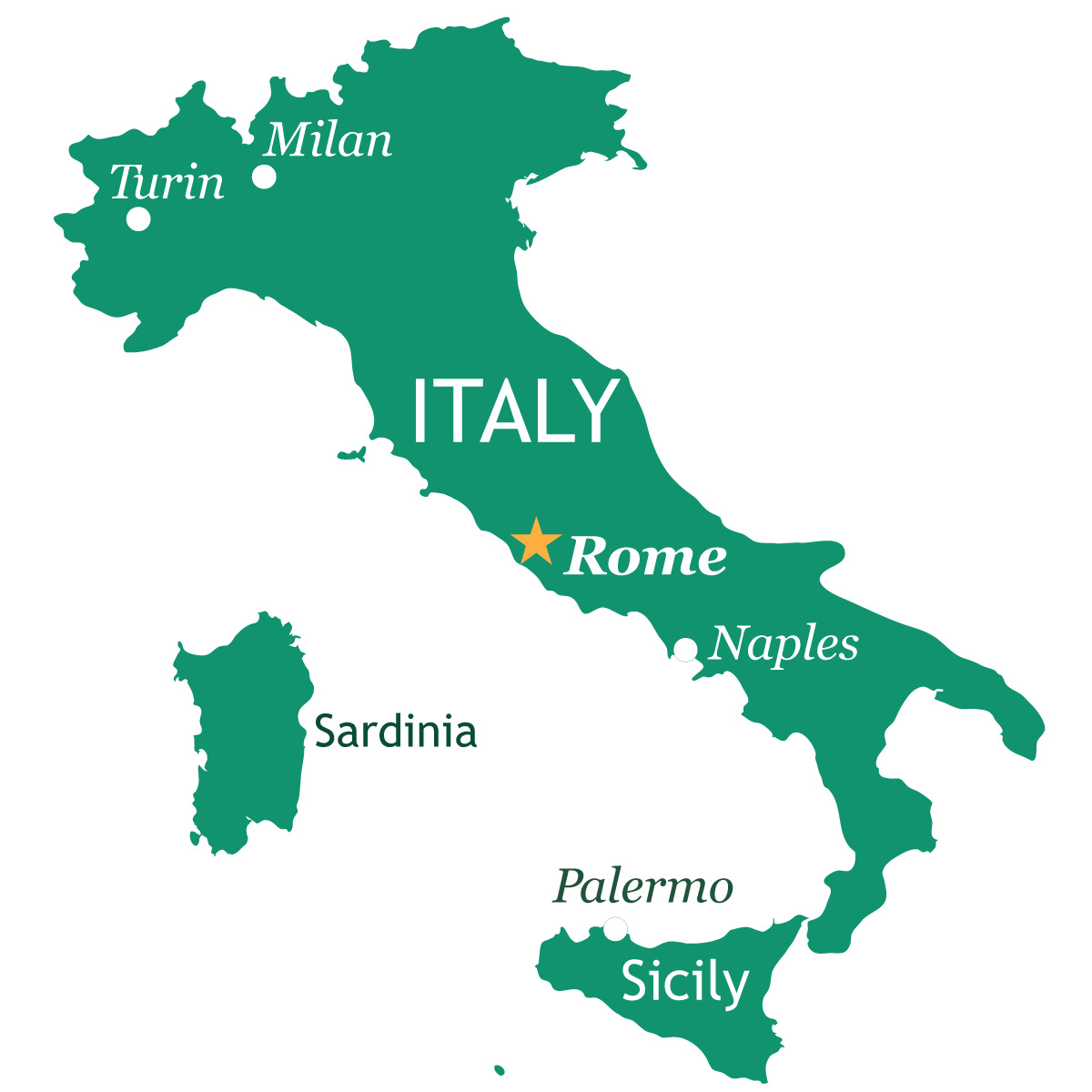 Italy
Italy is a southern European country with a long coastline. The Mediterranean climate and abundant coast heavily influence the country's cuisine. Grab your kids and let's learn about Italy!
QUICK STATS
Repubblica Italiana (Italian Republic)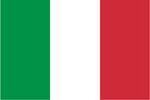 116,000 sq mi (301,000 sq km)
In southern Europe, bordered by France, Switzerland, Austria, and Slovenia to the north; the Adriatic Sea and San Marino to the east; the Ionian Sea and Mediterranean Sea to the south; and the Mediterranean Sea to the west.
A brief history for kids to learn about Italy
The first people groups recorded on Italian soil arrived around 1200 BC.
Around 800 BC, Etruscans settled in central Italy. Their settlements began to grow into what would eventually become a group of several states, called Etruria. Greek peoples migrated to the south of Italy around that same time.
Most significantly, Latin and Sabine people moved into the region just south of Etruria. Together forming a city-state founded by two twin brothers, Remus and Romulus, called Rome.
Rome became a republic in 509 BC, and the Roman Empire was officially founded in 27 BC. The Roman Empire became very powerful over the next several hundred years.
But by 395 AD, Rome had split into two parts. Invading Germanic tribes conquered the last Roman emperor in the year 476 AD. The once united area was broken apart into smaller states, which left them vulnerable to many foreign invaders.
By the 8th century (700s AD), several powerful city-states began to emerge, such as Florence, Venice, and Genoa. During the Renaissance, these cities became leaders in producing some of the world's finest art and architecture.
Italy finally became united again in 1861 AD, as the Kingdom of Italy. It remained that way until after World War I. At this time, the post-war poverty of the Italian people allowed for the rising of the dictator Benito Mussolini. He was captured and executed following the end of World War II.
In 1946, the modern Republic of Italy was born.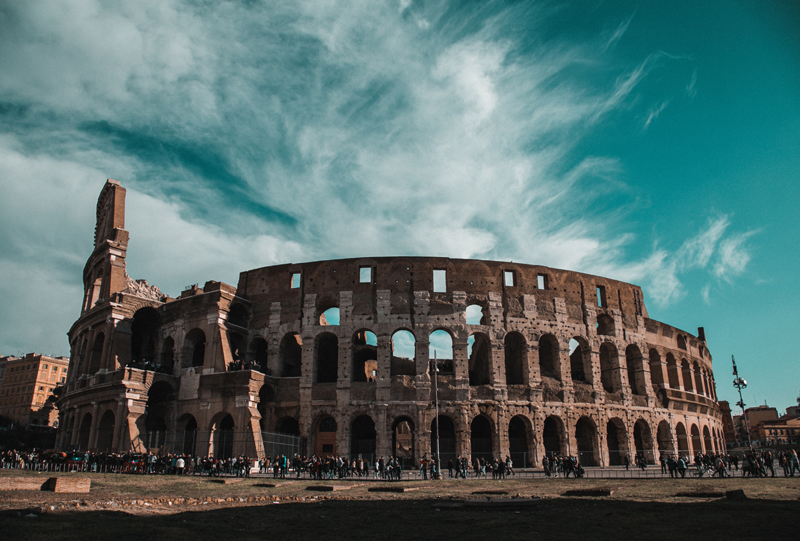 Fun facts about Italy for kids
Italy is home to three active volcanoes.
Abruzzo, Italy has a wine fountain that flows with local red wine 24 hours a day.
The first modern pizza came from Naples, Italy.
Italian food
Italian people are passionate about food. Large dinners with family and friends play an important role in Italian society.
Italian people are not just proud of their rich history of delicious recipes, but also their local wines as well. They often serve several different wines in one meal, a dry or red wine with the meal and sweet wine with dessert.
Italians are also famous for rich and delicate desserts and enjoy them with strong coffees (espresso) and long conversations.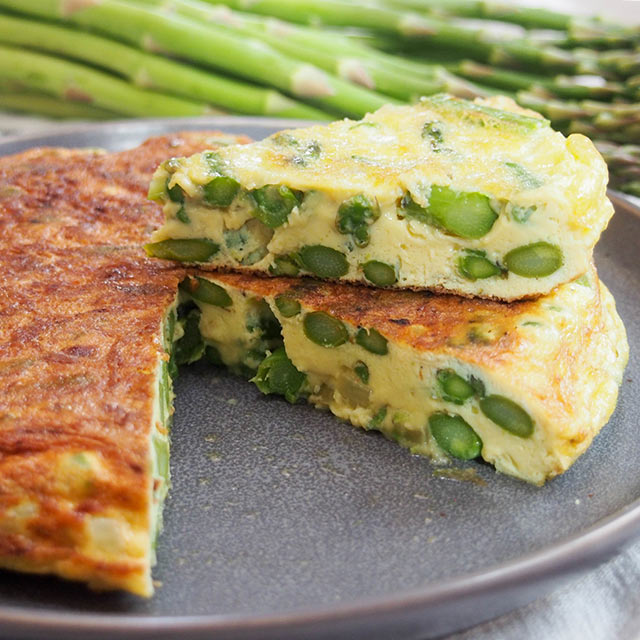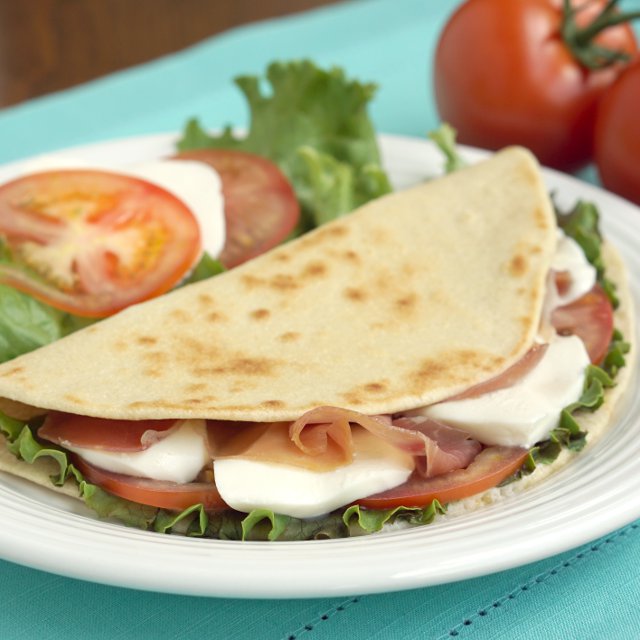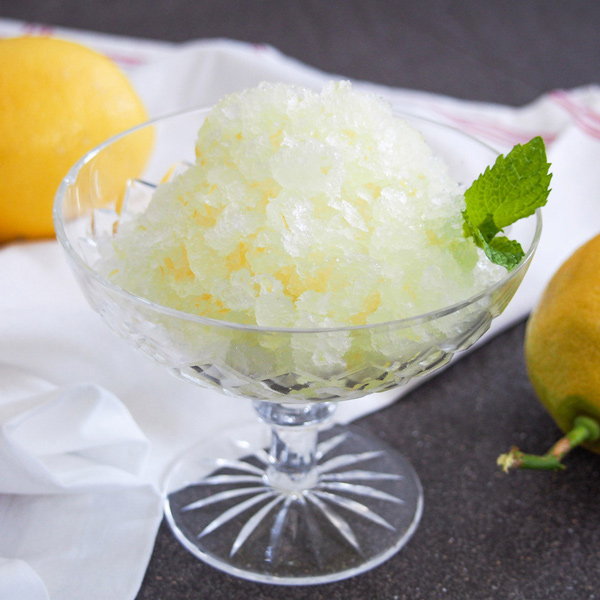 What do Italians eat? Mealtime in Italy.
Typically the Italian people eat three meals a day and often have a snack mid-morning or mid-afternoon. While breakfast is typically a small meal to jumpstart the day (with a sweet treat and a little caffeine), Italians like to take their time and enjoy their later meals.
Traditional recipes are a source of pride for the Italian people and feature slow-cooked sauces and perfectly aged wines.
Breakfast (colazione)
Italians typically eat breakfast between 7:30 and 9 am. It is usually comprised of strong coffee called espresso (or coffee with milk known as cappuccino) and a pastry.
Some popular Italian breakfast pastries include cornetto (meaning 'little horn' that looks similar to a croissant) or simply bread, butter, and jam. Breakfast is the shortest and smallest of all the meals in Italy. It is intended only to jumpstart the digestive system and not sustain you for very long.
Lunch (pranzo)
This meal is usually eaten between 12:30 and 2 pm. Most working people and even children of school age return home for lunch.
For Italians, lunch is typically a hot meal that they serve in two courses. It includes a primo piatto, which is usually pasta, rice (like risotto), or gnocchi (a popular Italian potato dumpling).
The second course (secondo piatto) consists of the meal's protein (chicken, meat, or fish). This is served eaten with contorno, a vegetable side dish. The side is often a simple salad dressed with salt, olive oil, and balsamic vinegar.
If eating a quick meal, it may include just a panini and/or pizza.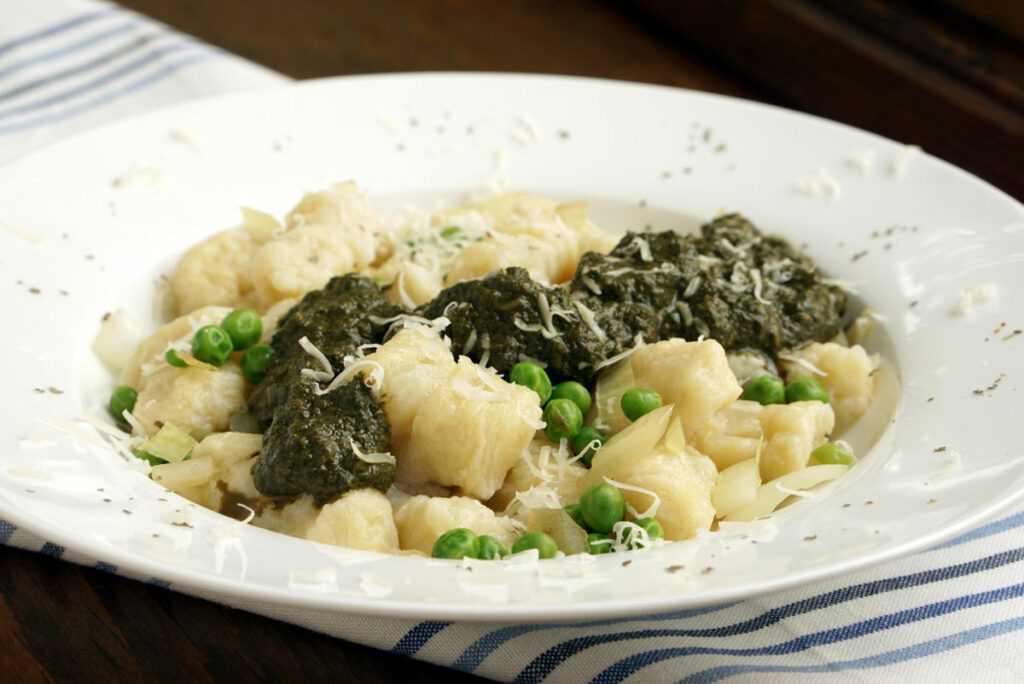 Snack (merenda)
This light meal (taken around 10 am and 4 or 5 pm) may be a panino (panini) or tramezzino (triangular shaped) sandwich. Or it may be simply fruit or bread with jam.
Often, in summer, the afternoon snack is the time to eat gelato.
Dinner (cena)
Italian people generally eat dinner between 7:30 and 9:30 pm. This is often the longest meal of the day. And it's the time when most families are able to sit down to enjoy a meal together.
Like lunch, Italians serve dinner in several courses, but with dishes that are lighter, since it is at the end of the day.
The primo piatto may include soups like minestrone, (a broth with vegetables and sausage) or ribollita (a hearty root vegetable stew thickened with bread). It may also include pasta, like spaghetti with tomato sauce.
The secondo piatto and contorno dishes will vary by region. If pizza is eaten for dinner, it typically replaces both the primo and secondo.
Italians may serve desserts (dolce) and coffee (caffe) after dinner. An Italian dessert favorite is a sweet creamy cake called tiramisu. This dessert combines layers of ladyfinger cookies, soaked in coffee and amaretto, and a sweet mascarpone mixture.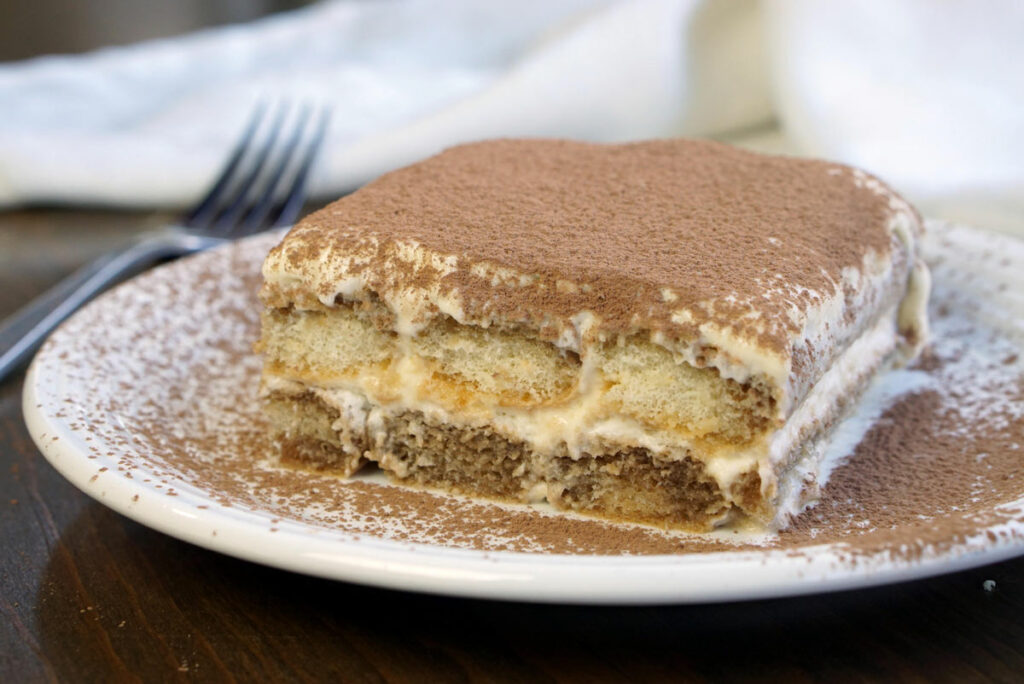 Food etiquette in Italy
Dining in Italy is an event. Large family dinners are the custom, and they can often go on for hours.
More elaborate dinners will include many courses, starting with a soup, and moving on to the pasta, the main dish, then salad, cheese, and dessert. Often Italians follow the meal with an after-dinner espresso.
Because of the many courses, many pieces of cutlery will be present at each place setting. When the host begins the meal (with the words "buon apetito"), you should start eating with the cutlery placed on the outside of the plate and work your way in. The knife is to remain on the right and the fork on the left.
When not eating, the hands are to remain visible at the table, usually with wrists resting on the edge of the table- not elbows.
Italians always pass dishes to the left.
Often dinner parties can be so large you might not know where to sit. In this case, there are usually place cards at the table. So you should look for the place setting with your name or ask the host to direct you to the proper seat.
Italian food by region
Italy has 20 regions, and each has their own distinct cuisine. Some you may be more familiar with than others. These regions are Abruzzo, Basilicata, Calabria, Campania, Emilia-Romagna, Friuli-Venezia Giulia, Lazio, Liguria, Lombardy, Marches, Molise, Piedmont, Puglia, Sardinia, Sicily, Trentino-Alto Adige, Tuscany, Umbria, Val d'Aosta, and Veneto.
When kids learn about Italy, it may be helpful to cover one or two regions. Here we'll learn about just a few.
Calabria
Calabria is located on the southern tip of Italy (the toe of the boot).
Lagane e cicciari, wide noodles, chickpeas, garlic, and oil is a popular pasta dish here.
You will also find a street food called pitta bread, flatbread with a crisp crust, stuffed with a number of fillings.
In this coastal region, seafood abounds. Swordfish (pesce spada) is the most common seafood eaten here. Chefs often cook it in olive oil, garlic, and parsley.
For dessert, mostaccioli (a hard cookie made with honey and flour) is a favorite.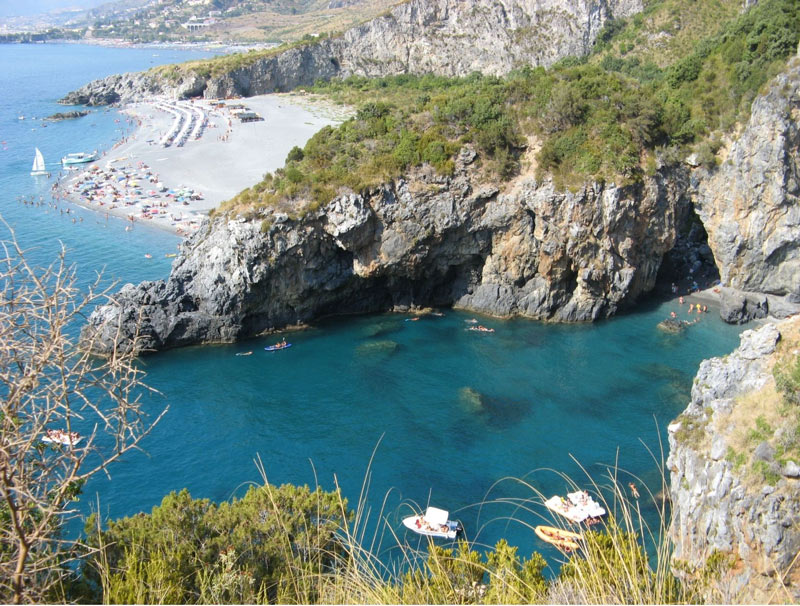 Rome
Rome is at the center of the region called Lazio. It is one of the most historic places in Italy.
Foods that are popular in the area are pasta dishes such as cacio e pepe (pasta with Romano cheese and pepper). Carbonara (pasta with Pecorino cheese, egg yolk, and cured pork) is another.
Roman-style pizza is thin and crispy with very few toppings. You will find it with just a spread of sauce, and a smattering of good quality ingredients like buffalo mozzarella or mushrooms and sausage. (This is different than those from Naples, who like a more chewy pizza crust, with similar toppings.)
Sicily
Sicily is a large island off the coast of Italy, in the Mediterranean Sea. It is home to a type of durum wheat that is popular all over the world for making bread and pasta.
Some of the pasta dishes that Sicily is famous for are pasta alla norma. This dish consists of noodles served with tomatoes, basil, garlic, aubergines (eggplant), and salted ricotta.
Here they also make an appetizer called arancini (fried rice balls stuffed with cheese). The popular Italian dessert, cannoli, comes from this region.
Tuscany
Located on Italy's western coast and extending inland to encompass much of north-central Italy, Tuscany is home to many olive groves and vineyards.
In Tuscany, they serve most meals with plain, white, unsalted bread. They often pair this bread with their local olive oil.
To use their leftover bread, they make a bread salad called panzanella, with fresh tomatoes and olive oil.
Tuscany is known for an impressive steak dish, called bistecca alla Fiorentina. It is a simple preparation, but impressive for dinner guests.
The classic Italian hard cookie, cantucci (almond biscotti) comes from this region. Italians traditionally enjoy it as a dessert with a dessert wine.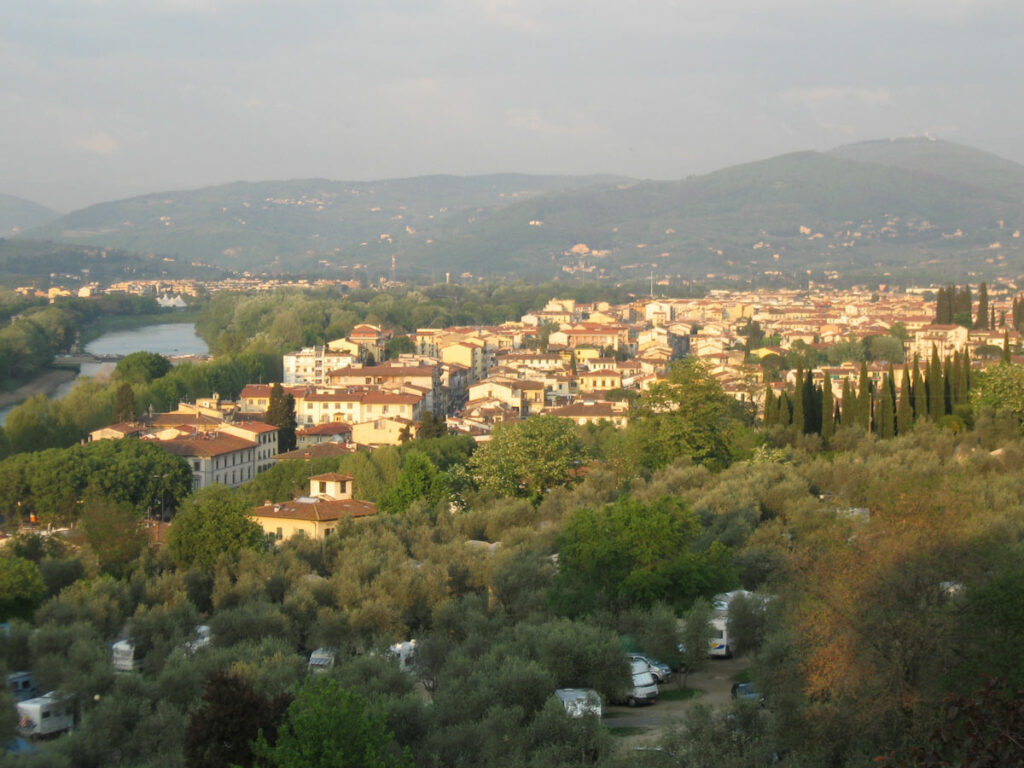 Some holidays in Italy
Holidays are a great way for kids to learn about Italy. Some holidays may be familiar, but the ways of celebrating may be new and fun to try!
New Year's Day (Capodanno, January 1)
Italians celebrate New Year's Eve with music and dancing, sometimes out in the town square. In southern regions, Italians make a man out of straw. Then they throw it into a large bonfire at midnight to represent the end of the old year and the beginning of the new.
On both New Year's Eve and New Year's Day, Italian people traditionally eat lentils to ensure prosperity in the year to come. They eat as many as possible since each lentil eaten represents one coin.
Carnivale (date varies)
Italians celebrate Carnivale the night before the beginning of Lent, the 40-day period of fasting before Easter. Typically there are parades and masquerade balls. Guests dress in costumes with elaborate face paintings or masks.
They serve many wonderful sweets, such as crostoli de Carnevale (ribbons of fried dough served with powdered sugar). Another favorite is graffe napolitana (sugar-coated donuts made from a flour and potato dough). pignolata siciliana (little balls of fried dough served covered in honey and colored sprinkles) are yet another.
Saint Joseph's day (Festa di San Giuseppe, March 19)
This festival is the feast day of St. Joseph, the earthy father of Jesus of Nazareth. Italians take this day to celebrate all Fathers as well.
Italians love to enjoy a pastry known as a Zeppole on this day. Every bakery window and café is filled with these delicious fried treats. They are made of a light dough consisting of flour, eggs, butter, sugar, and lemon juice. Bakers often top them with dried cherries or fill them with custard.
Easter (Pasqua, date varies)
This is a holiday in which Italian people, many of whom are Catholic, celebrate the rising of Jesus Christ from the dead. Many Italian people attend Mass in the morning. The Pope holds the most popular Mass at St. Peter's Basilica in Rome. Afterward, the people return home for a large feast called Il Pranzo di Pasqua.
Italians often feature lamb at the center of their Easter tables. Often they roast with vegetables such as artichokes, asparagus, or root vegetables.
They also serve savory bread like focaccia. This is a flatbread that is baked with cheese, herbs, or spices on top. Or festive bread like this pane di Pasqua, braided Easter bread.
For dessert, amongst chocolate eggs, sweets, and cakes, Neapolitans (those in Naples) serve a traditional Italian deep-dish pie called Pasteria.
Christmas (Natale, December 25)
This day is a celebration of the birth of Jesus. Italians celebrate Christmas Eve with a traditional dinner known as the Feast of the Seven Fishes. It is a seven-course dinner featuring fish in nearly every single dish, from soups to pasta.
On Christmas day, Italians celebrate with a mid-day dinner with traditional foods and sweets. Foods like arancini, dishes of stuffed pasta (like lasagne or baked manicotti), and panettone for dessert.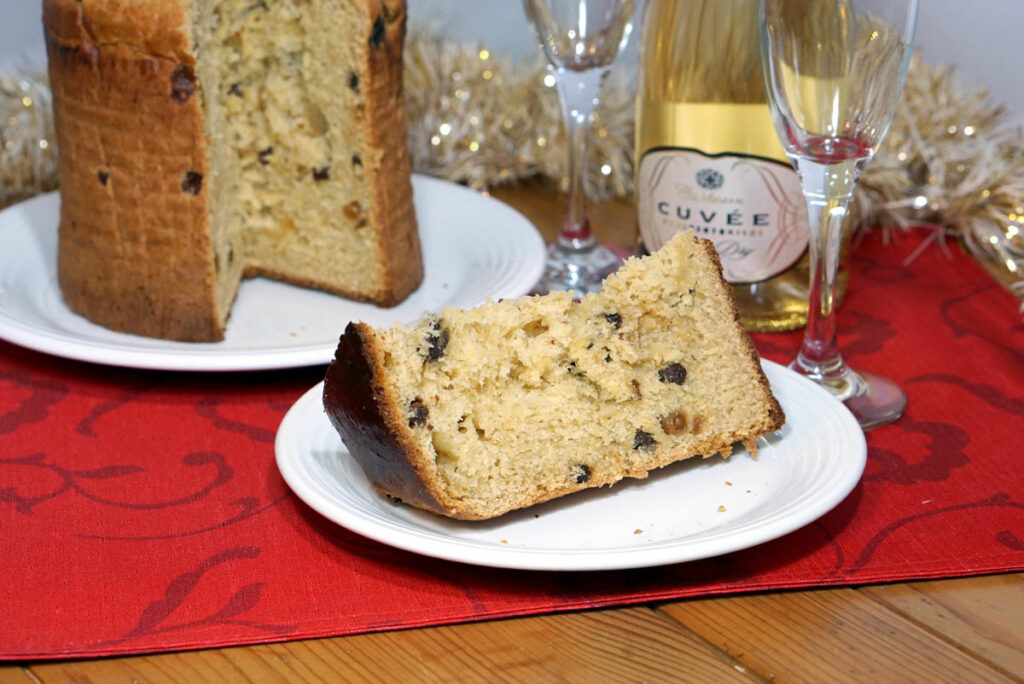 At home ideas for kids to learn about Italy
As a part of your homeschool Italy unit or as a supplement to your child's Italy unit at school, try some of these ideas at home! When kids learn about Italy through hands-on activities they easily remember what they have learned.
Learn a song from a famous Italian opera!
Use this recipe for quick and easy pizza dough to make fresh homemade pizzas.
Take a virtual tour of the amazing architecture of Italy: the ancient city of Venice, St. Peter's Cathedral, or even the Roman Colosseum.
Eat like an Italian for a day! Start your day with a pastry and take a long, multi-course lunch and dinner, serving pasta or risotto before your main meat dish, followed by salad, and then dessert.
Try your hand at making pasta – ravioli is a very easy one for kids to start with.
Use Language Drops visual dictionary to learn a few words in Italian. Or use Word Hippo to find the pronunciation of specific words.