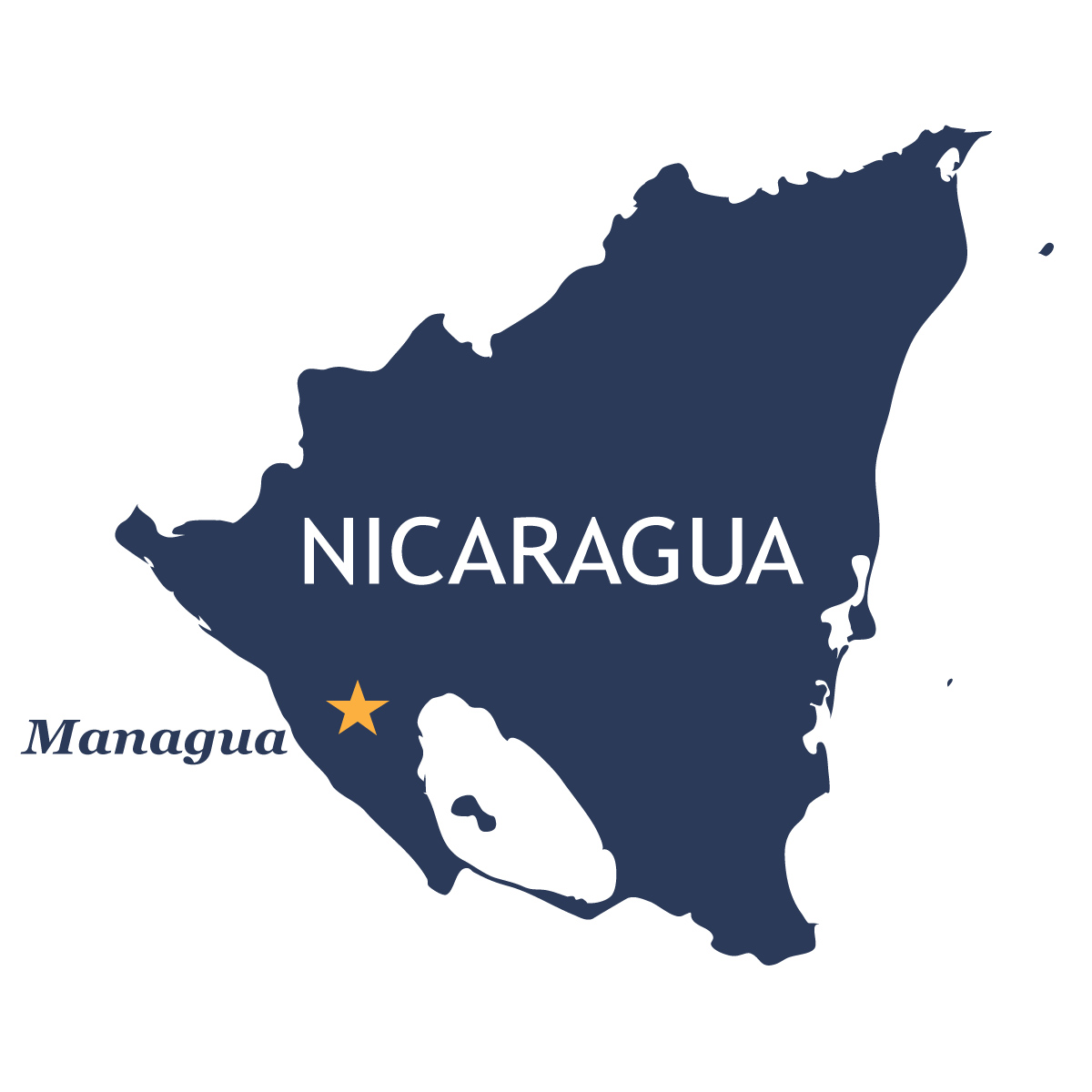 Nicaragua
Nicaragua is the largest country on the Central American isthmus. Corn, beans, rice, and tropical fruits are central to Nicaraguan cuisine. Grab your kids and let's learn about Nicaragua!
QUICK STATS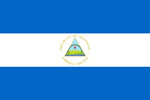 In the Central America region of North America. Bordererd by Honduras to the north, the Caribbean Sea to the east, Costa Rica to the south, and the Pacific Ocean to the west
A brief history for kids to learn about Nicaragua
The first people to live in what is now Nicaragua were indigenous tribes such as the Maribios, Magues, Nicaraguas, and Mayans.
Christopher Columbus landed on the Nicaraguan coast in 1502 AD, but Spanish conquistadors didn't arrive to fully explore the land until 1522. The Spanish quickly took over Nicaragua and enslaved the native peoples.
British settlers, hoping to establish their own colony, later arrived in the region. They helped the natives mount several rebellions against the Spanish, which were largely unsuccessful.
Nicaragua remained under Spanish rule until 1838 when it joined the Central American Federation.
Then in 1883, it declared itself fully independent and has since been a sovereign nation.
Over the next century, Nicaragua experienced political and economic instability. They have even involved the US military to help keep the peace during turbulent times. Many civil conflicts ensued, and today the Nicaraguan people struggle to maintain a true democracy.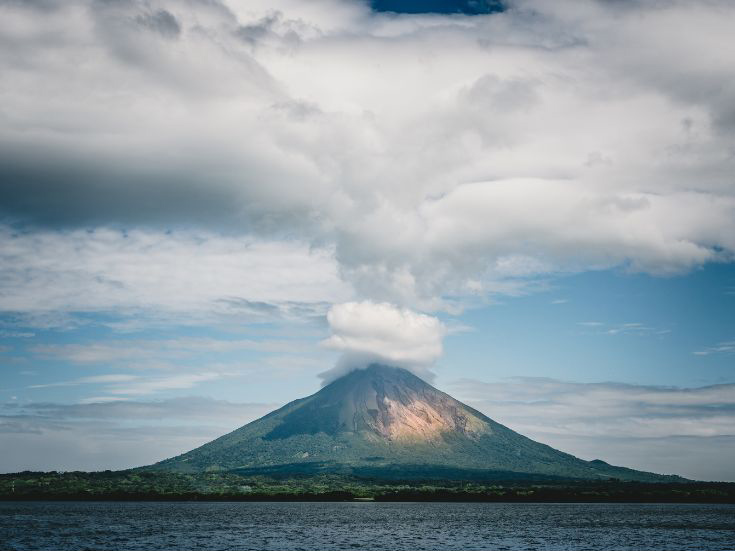 Fun Facts about Nicaragua for kids
The streets in Nicaragua have no names. People give directions to various places using landmarks.
Nicaragua is home to one of the world's most active volcanoes. (There are 19 active volcanoes in Nicaragua.)
In Nicaragua, there is a volcano on which people can surf (the Cerro Negro volcano near Leon). Officially called 'volcano boarding,' people get on a board and slide all the way down the mountain on black volcanic sand.
Nicaraguan Food
Nicaragua has a cuisine that is a mixture of Indigenous, Spanish, and Creole influences.
The majority of the dishes are corn-based. Most meals include corn tortillas, which Nicaraguans often use as a utensil to eat other foods.
Beans and rice are also staples and make up the majority of the meals for those in poor and rural areas.
Delicious tropical fruits and vegetables that grow in the region add variety and flavor to many traditional recipes.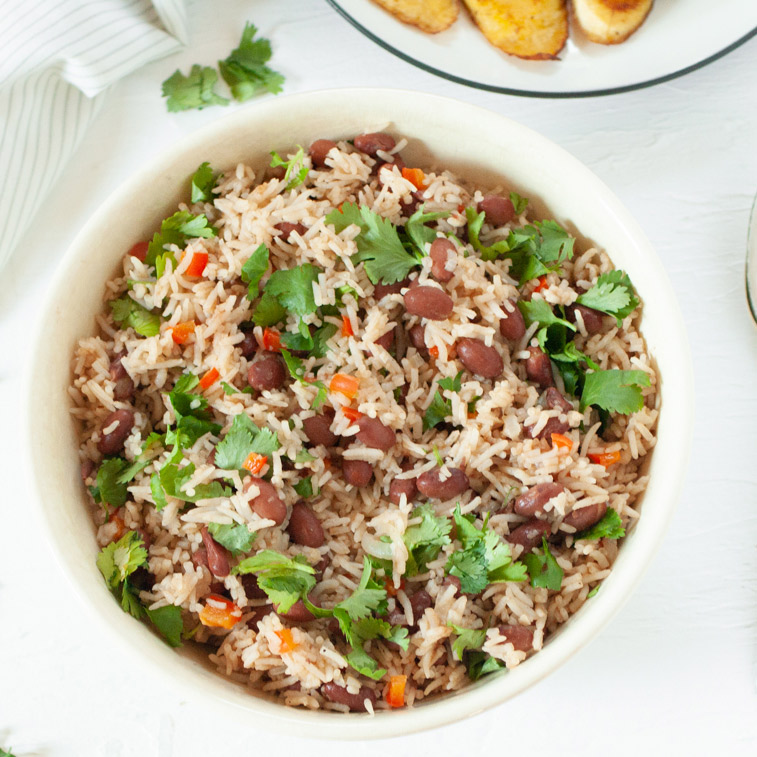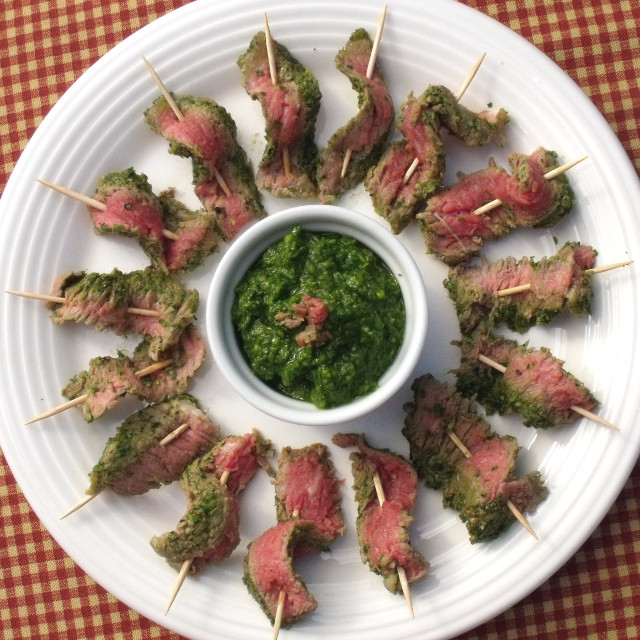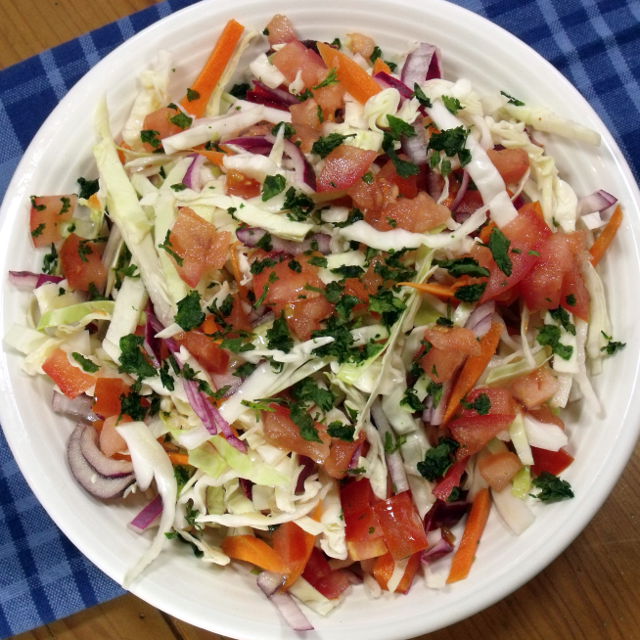 What do Nicaraguans eat? Mealtime in Nicaragua.
People in Nicaragua eat three meals a day. They often include a snack or two in between, usually of freshly picked local fruits.
Lunch is the main meal of the day in Nicaragua. And some Nicaraguans follow it with a siesta, or rest, during the hottest part of the day.
Nicaraguans prepare most food at home, from scratch in the traditional way.
Because of the heat, Nicaraguan people have developed many cold tropical drinks, called refrescos, made by combining grains with fruit juices, milk, and seeds.
Breakfast (desayuno)
Breakfast is a hot meal Nicaraguan serve around 7 or 8 am. The most popular breakfast is gallo pinto. This is a popular dish in many countries in this region. Nicaraguans make this dish with black beans and rice. When served for breakfast, it usually includes eggs cooked with onions and bell peppers, fried plantains, and some cheese. It is usually eaten wrapped in a corn tortilla.
With breakfast is usually coffee, or sometimes pinolillo, a drink made of cacao and cornmeal mixed with milk. Nicaraguans may serve this drink paired with picos, a triangular-shaped sweetbread stuffed with cheese.
Lunch (almuerzo)
Nicaraguans typically serve lunch around 11:30 to 1 pm. This is a big meal, which consists of a flavorful main dish served with rice, beans, and corn tortillas.
A lunch favorite is baho, a dish of plantain and beef steamed in banana leaves. Another is nacatamales, a mixture of cornmeal, meat, and vegetables cooked inside a banana leaf.
Students or working people who need to eat on the go may eat a quick lunch like a quesillo. This is a tortilla that Nicaraguans fill with cheese and top with pickled onions and sour cream.
Dinner (cena)
Dinner is a meal of somewhat lighter fare, eaten around 6 or 7 pm. Some Nicaraguans light up their fritangas (grills) and make grilled plantains, or sometimes chicken for a seasoned dish with rice called arroz con pollo. Another favorite dinner is vigoron, which is a combination of pork rinds, cassava, cabbage, tomato, cucumber, and vinegar.
Dinner is sometimes accompanied by various refrescos or local rum.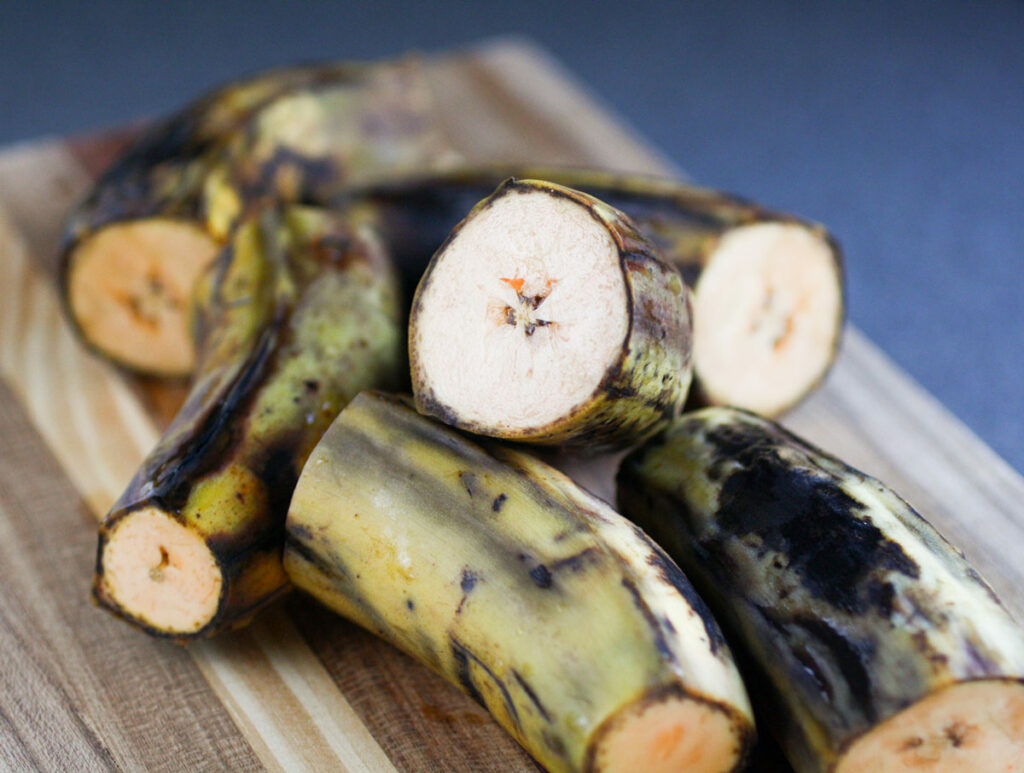 Food etiquette in Nicaragua
When invited to dinner in Nicaragua, one should wait for the host to direct you where to sit.
It is time to begin eating when the host says "buen provecho".
The fork and knife switch hands as necessary while eating.
Hands should remain visible at all times at the table, not on the lap.
Nicaraguans typically pass dishes to the left. One should be sure to take small portions the first time the host serves the food. It is a compliment to the host to ask for seconds.
It is good etiquette to finish all the food on one's plate.
Nicaraguan food by region
While Nicaragua is a small country, it is the largest in the Central American isthmus. It can be divided into different sets of regions depending on one's purpose: eco-regions, municipal regions, etc.
For our purpose, we are looking at the regions with some differences in cuisine.
Pacific Lowlands
The Pacific Lowlands (extending about 47 mi/75 km from the Pacific Coast) is the most densely populated area in Nicaragua. This is the region where the Spanish settled. And you can see their influence on the cuisine and culture.
Among those Spanish influences are indio viejo, a thick stew made of maize (cornmeal) dough, shredded beef, and onions. Nicaraguans flavor the stew with bitter oranges and often serve it with plantains.
Although Nicaraguans typically don't eat dessert after every main meal, they do enjoy bunuelos (fried balls of dough in syrup) with coffee. Many area street vendors sell them.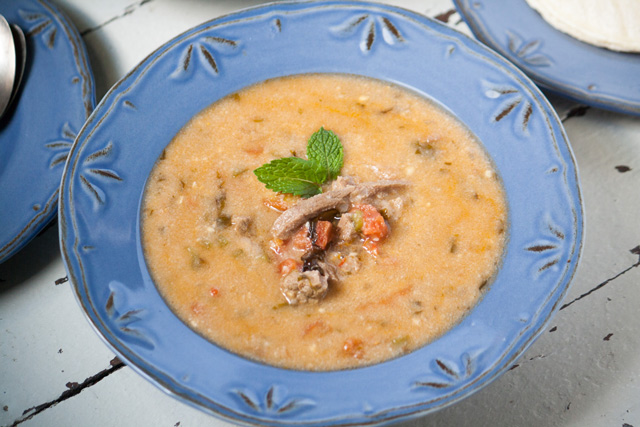 Mosquito Coast (Miskito Coast)
This region is on the Caribbean coast of Nicaragua. Its cuisine is rich in seafood and includes more Caribbean flavors. A local favorite soup is rondon, which includes fish, snails, plantains, and coconut milk.
Pacific Coast
Nicaragua's Pacific Coast is home to a vastly different cuisine than the Eastern coastal region. This cuisine centers around beef, beans, and corn, along with local fruits.
Traditional dishes in this region make use of all of the parts of the animal. For example, sopa de mondongo, which is a soup they make from a cow's belly and intestines.
Learn about holidays in Nicaragua
Holidays are a wonderful way for kids to learn about Nicaragua. Some holidays may be familiar but celebrated in a different way. Others may be new and may be fun to try celebrating!
St. Sebastian's Day (San Sebastián, January 19)
Saint Sebastian is the patron Saint of this predominately Catholic country. His feast day celebration consists of lively religious processions, Mass, and the distribution of traditional picadillo, a ground beef dish with onions, tomatoes, and spices.
Easter (Pascua, date varies)
Easter is an important holiday in Nicaragua. Most businesses shut down for the entirety of Holy Week (Semana Santa) before Easter. There are religious services and processions that depict the events leading up to Jesus' crucifixion.
Artists carpet the streets with artwork made of colored sawdust in preparation for the Easter celebrations.
After Mass on Easter Sunday, families hold a large feast. It typically includes a cheese soup made with cornmeal and sour cream, and Gaspar fish served with rice. Rosquilla is a much-loved cookie that you may also find at the Easter celebrations.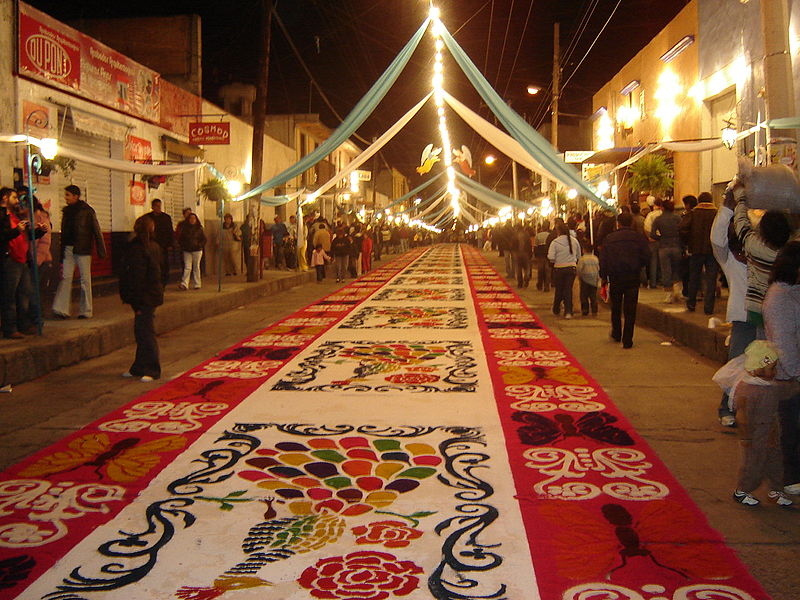 Palo de Mayo (May 1)
This holiday is a mixture of the traditional Maypole celebrations of early British settlers to welcome spring and an indigenous feast for the goddess of fertility. Nicaraguans celebrate this day with a tree decorated with colored ribbons. People perform many traditional dances around the tree, like punta, Zumba, and guanara.
During this festival, they serve special dishes. Favorites are coconut bread and gaubul, a drink made of green bananas and coconut water.
Christmas (Navidad, December 25)
Christmas celebrations begin with the ringing of church bells on Christmas Eve, and sometimes fireworks.
Nicaraguans celebrate Christmas with midnight or morning Mass. They give small gifts and candies and have a midday feast with family and friends.
Traditionally Nicaraguans serve gallina rellena (stuffed chicken) on Christmas Day.
Nacatamales (corn dough filled with meat and wrapped in banana leaves) are also a Christmas favorite.
A sweet cake called pio quinto is a favorite dessert. This is a dense cake topped with custard and cinnamon.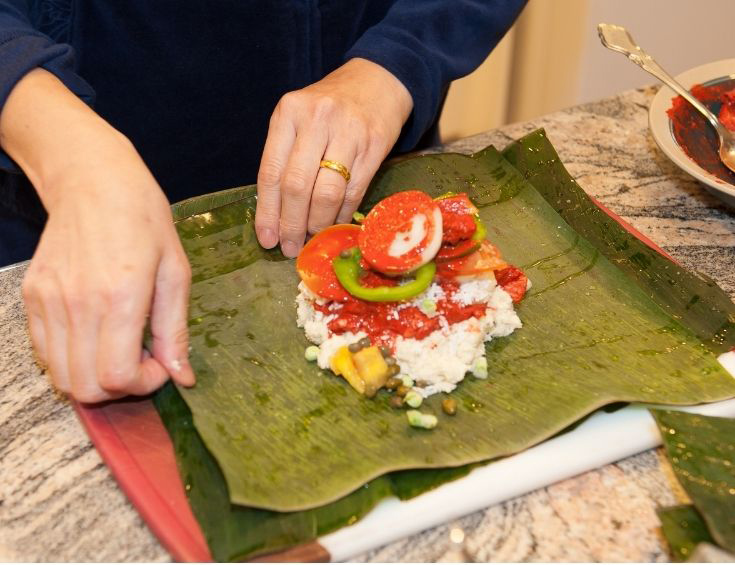 At home ideas for kids to learn about Nicaragua
As a part of your homeschool Nicaragua unit study or as a supplement to your child's Nicaragua unit (or Central America unit) at school, try some of these ideas at home. Hands-on activities get students immersed in the culture. The activities help kids to remember what they have learned about Nicaragua!
Find a video of the colorful sawdust street art made especially for Holy Week before Easter. Try your hand at making your own smaller versions on the sidewalk with colored sand.
Find a tutorial for a traditional Nicaraguan dance. Turn up the music and see how well you can do!
Enjoy the flavors of Caribbean Nicaragua at home by making coconut bread.
Make a Nicaraguan breakfast of gallo pinto (rice and beans), fried plantains, scrambled eggs, and cheese!