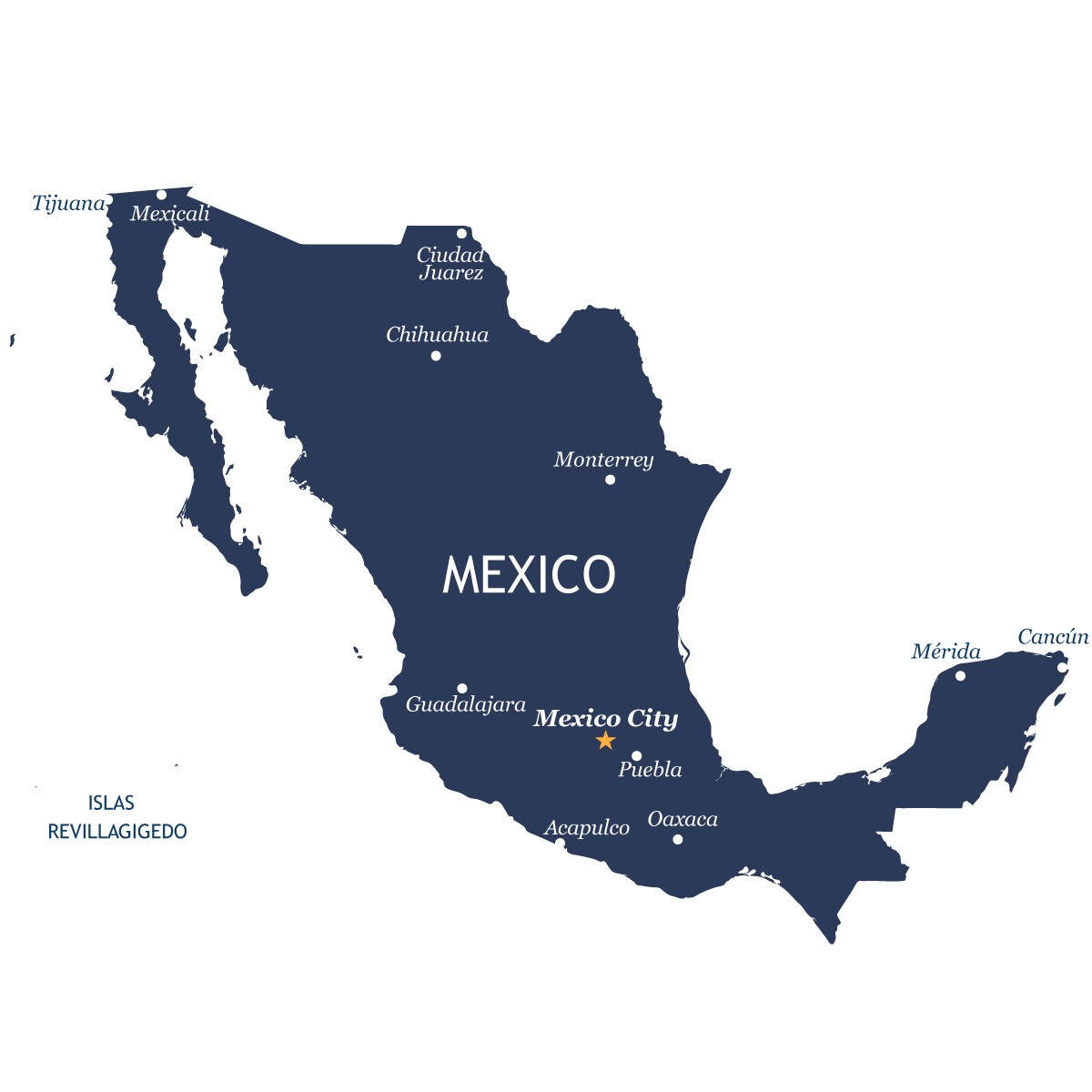 Mexico
Mexico is a country in the southern part of North America. Its cuisine varies by region and is heavy on traditional dishes and ingredients. Grab your kids and let's learn about Mexico!
QUICK STATS
Estados Unidos Mexicanos (United States of Mexico)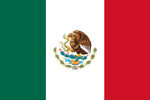 761,600 sq miles (1,972,500 sq km)
In southern North America, bordered by the United States of America to the north, the Gulf of Mexico to the east, Belize and Guatemala to the south, and the Pacific Ocean to the west.
A brief history for kids to learn about Mexico
The first recorded civilizations in Mexico were the Olmec tribe.
They were followed by the Mayans, around 250 AD, and then the Toltecs and Aztecs around 900 AD. These tribes joined to form a powerful empire that spread over a huge swath of modern-day Mexico.
In 1519, Spanish conquistador Hernan Cortes arrived on Mexican soil, and after building an army of smaller tribes and roughly 500 of his own men, he was able to capture the Aztec ruler and take over his empire.
The Spanish then built Mexico City over the top of the Aztec city of Tenochtitlan.
Mexico was under Spanish rule until 1821, when after an 11 years long revolution, Mexico won its independence.
Soon after, the land that would later become Texas waged war against Mexico for independence, which it gained in 1836.
Mexico was again at war some short years later, this time with the United States in 1846.
In 1848, the US defeated Mexico and gained what is now the southwestern portion of the United States.
Years of poverty and political instability followed, and then-president Benito Juarez halted repayment on foreign loans.
Because of this, foreign creditors began to invade Mexico. The invading French marched all the way to Mexico City. There, they were eventually able to overthrow the Mexican government and install a monarchy.
The monarchy was short-lived, however. The threat of US involvement in the conflict drove the French out.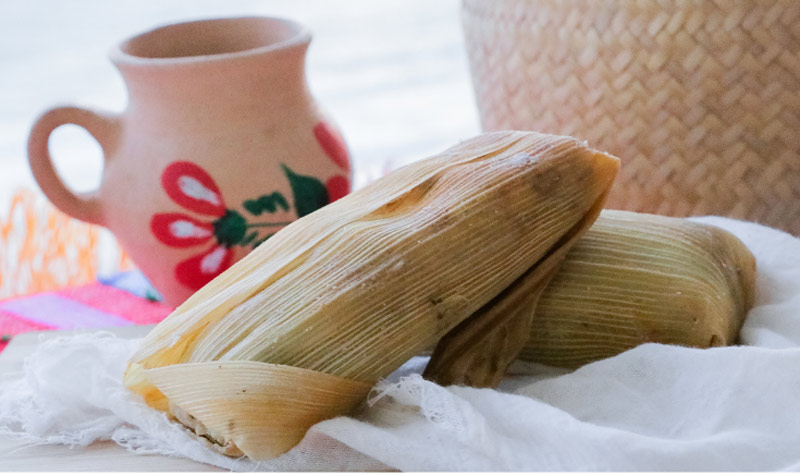 Mexico faced several more years of political chaos and rebellion. In 1877, the dictator Porfirio Diaz rose to power and ruled until another revolution in 1911.
Years of turmoil ensued, and people who were poor and desperate for social reforms staged several attempts to overthrow the government in the next few decades.
After World War II, Mexico experienced a period of economic growth and moved away from the military presidents who had dominated the political landscape of the early 20th century.
Mexico remains a democracy under civilian rule today.
Fun facts about Mexico for kids
Chocolate originated in Mexico
Mexico is one of the world's largest consumers of Coca Cola
The Great Pyramid of Cholula, located in Mexico, is the largest pyramid in the world.
Mexican food
Food in Mexico is a blend of Mayan, Aztec, and Spanish influences. Many dishes include the food staples of corn, beans, and peppers which grow well in the hot arid conditions of Mexico's climate.
The people are passionate about food, and the family recipes handed down through generations are a source of pride.
Many of these recipes are tied to the history of grand holiday celebrations unique to the culture.
Mexican people have great respect and honor for their ancestors. Making family recipes is a way to celebrate their memory.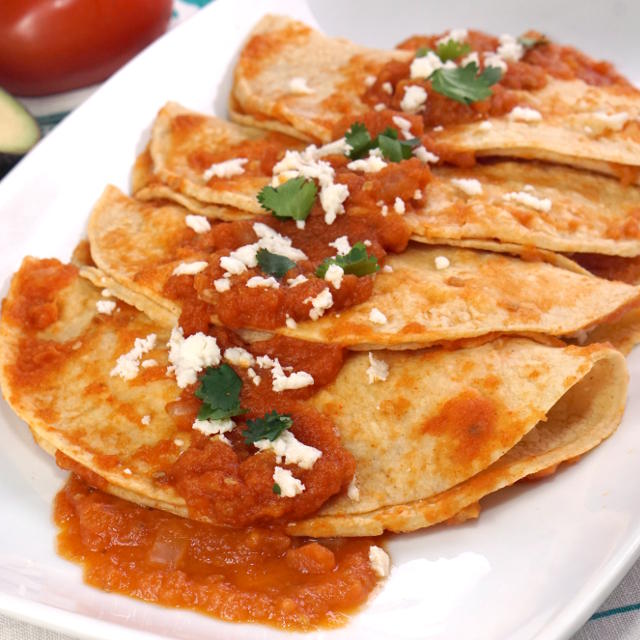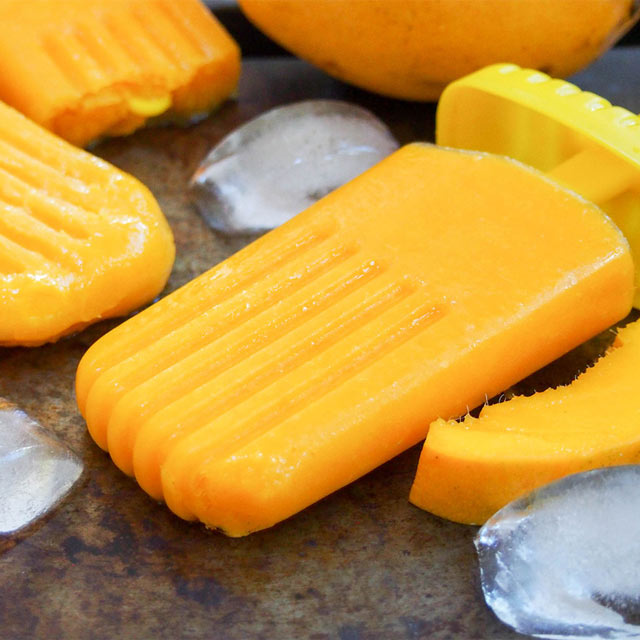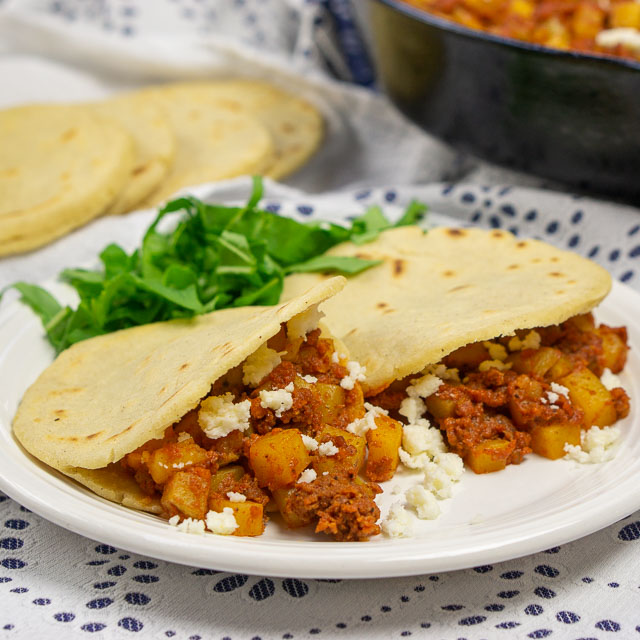 What do Mexicans eat? Mealtime in Mexico.
Mexican people eat three meals a day but occasionally sneak in another meal or two in between.
They begin with a big hearty breakfast, then sometimes almuerzo, a late mid-morning snack.
Mexicans often eat their largest meal in the late afternoon. It is the main meal of the day, filled with delicious traditional favorites.
Some then partake in a late afternoon snack, similar to British tea, known as merienda.
Then they eat dinner later in the evening. Generally, this is a lighter meal, more like a snack before bed.
Breakfast (desayuno)
This is a big meal eaten anywhere between 7 am to as late as 10 am. It usually begins with coffee and pan dulce, which is any type of pastry or sweet bread.
Then there is a more substantial main course, like huevos rancheros, an egg, tortilla, and salsa dish, or molletes, a toasted open-faced sandwich with beans and cheese.
Another popular Mexican breakfast staple is chilaquiles. These are fried tortillas simmered in salsa and topped with eggs, cheese, and beans.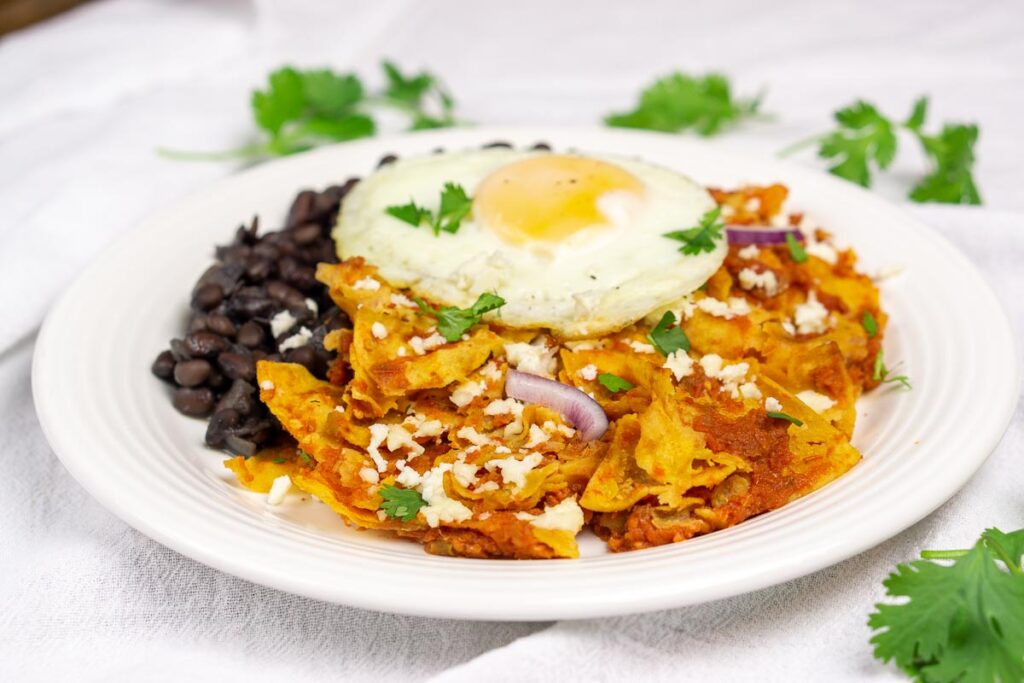 Lunch (comida)
Mexicans typically eat lunch around 2 – 4 pm. This is the main meal of the day.
The meal usually starts with a soup, like pozole (made of hominy, pork or chicken, and chili peppers, rice, beans, tortillas). Then follows a main course and dessert.
Main courses vary by region. Some popular main courses are barbacoa, a slow-cooked lamb or beef made with lime juice and spices, enchiladas (seasoned meats rolled in tortillas and cooked in a red or green tomato sauce), and mole meat served in a flavorful sauce.
Mexicans serve lunch with plenty of fresh tortillas. And often agua fresca (a drink made of fruit or grain mixed with sugar and water) is the drink of choice.
To finish dinner, they may serve a dessert. These may include flan (a baked custard topped with a caramel sauce) or fresas con crema (a simple mixture of strawberries and whipped cream). Tres leches cake (a spongy cake that gets its name from the combination of evaporated milk, sweetened condensed milk, and heavy cream that soaks each layer) is another favorite.
Dinner (cena)
This is a smaller and lighter meal eaten late (often between 8 and 9 pm), sometimes just before bed.
Often this meal simply consists of a hot drink with some bread. It can also include a soup, like albondigas (meatballs of ground beef and rice in a spicy tomato soup). Empanadas (meat or fruit fried or baked in a pocket of dough) and tacos (tortillas filled with beans, cheese, and meat that varies by region) are also served.
Food etiquette in Mexico
When invited to a meal in Mexico, you should wait for the host to seat you. Or, look for a place card with your name at the table.
It is time to begin eating when the host says "Buen provecho."
The knife stays in the right hand, and the fork remains in the left. You should not use your knife to cut salad. Mexicans typically just make a bite-size pile of lettuce with their fork.
At the table, one's hands should remain visible and not on the lap; it is best to keep wrists resting on the edge of the table.
Once seated, it is considered bad manners to get up and leave the table for any reason.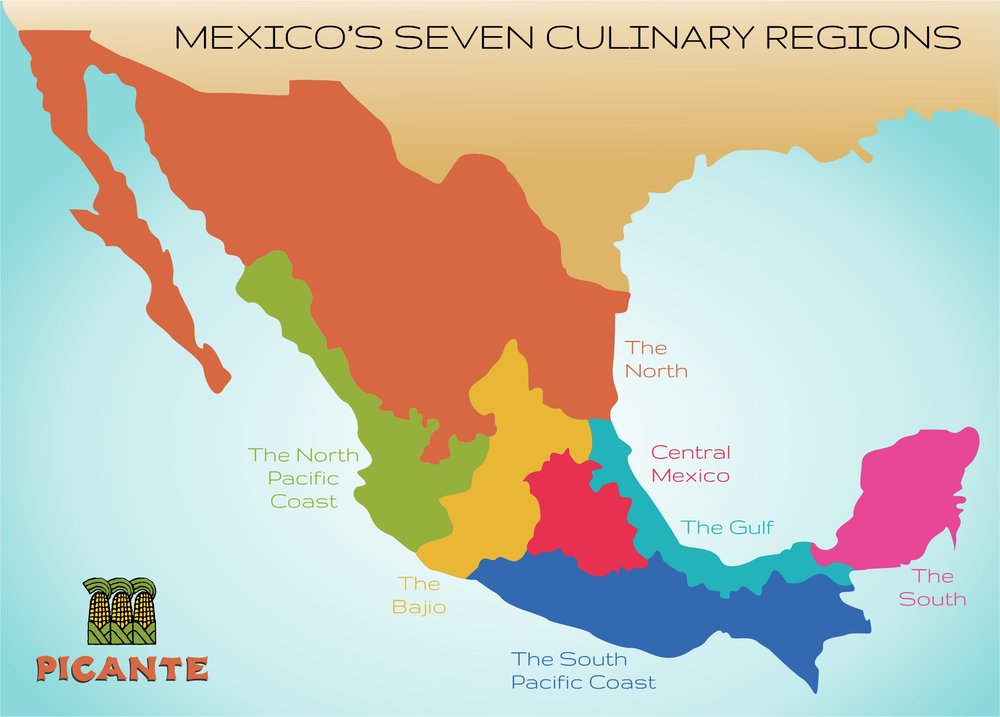 Mexican food by region
There are seven culinary regions in Mexico: North, North Pacific Coast, Bajio, South Pacific Coast, Central, Gulf, and South.
When planning a Mexico unit study for kids, it may be helpful to touch on a few of these regions.
El Norte (The North)
Stretching from coast to coast, northern Mexico has many ranches which influence the cuisine of the region. Common dishes include seasoned and grilled beef or goat.
Mexicans in this region use grilled meat in their popular dishes like arrachera (marinated and grilled skirt steak served hot with tortillas and vegetables). Carne asada (literally "grilled meat") is another from this region.
Burritos originated in this area (specifically from Sonora).
This area is also known for cheese making. Cheeses like queso fresco and chihuahua cheese (originating from the Mexican state with the same name) are local favorites.
North Pacific Coast
The North Pacific Coast region grows much of the nation's grains and produce. Natives of this region combine the abundant local vegetables with local chilis to make a spicy salsa that they serve with most meals, particularly seafood.
Some of the regional favorites include menudo (a very popular soup made of cow's stomach, tomatoes, and onions in a red chili broth). Chilorio (spicy slow-cooked pork) is another favorite.
Along the coastline, grilled and seasoned swordfish, sailfish, and sea bass are popular dishes.
The Bajio
This region in central Mexico is known for rice, pork, and spices. The popular dish carnitas (pork slow-cooked in a copper pot until crispy) comes from this region.
The area is also known for desserts like arroz con leche (rice pudding) and bunuelos (fried dough covered in cinnamon sugar).
This region is also home to Cotija, where they produce a cheese of the same name.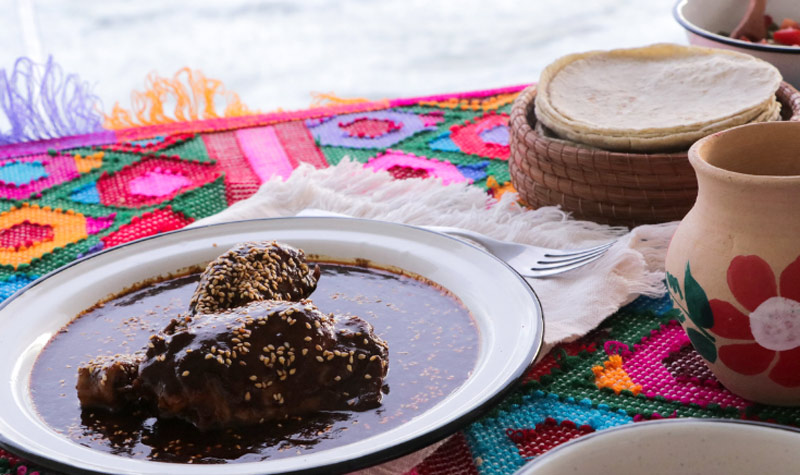 Central Mexico
This region includes Mexico City. While this region tends to be a melting pot of the other regions, you do find a few food items unique to this region.
In the large cities of Central Mexico, street food is very popular. This includes tortas (sandwiches filled with ham and cheese, fried chicken, carne asada, and more). You will also find barbacoa (chili-spiced, slow-cooked lamb or beef).
The Gulf
This coastal region along the Gulf of Mexico has a strong Caribbean influence.
It is also home to the state of Tabasco. While they are famous for the hot sauce with their name, seafood is a specialty of the region.
The South Pacific Coast
This coastal region includes the state of Oaxaca, where a dish called mole (meat cooked in a flavorful sauce) originates. There are seven specific variations on the flavors and ingredients in mole: rojo, negro, coloradito, amarillo, verde, chichilo, and manchamantel.
The South
Mayan culture heavily influences the food in this region (which includes the Yucatán peninsula).
The people in this region make use of an ancient Mayan technique of wrapping food in banana leaves and cooking it in a pit oven. You find this in chicken and pork pibil, for example. They season this dish with an abundant local spice called achiote (annatto seeds). They often make the seeds into a red paste called recado.
Southern Mexico grows many habanero peppers. They use these spicy chilies to add a kick to the salsas. (Salsa in this region often features local fruits like plums, avocados, and bitter oranges.)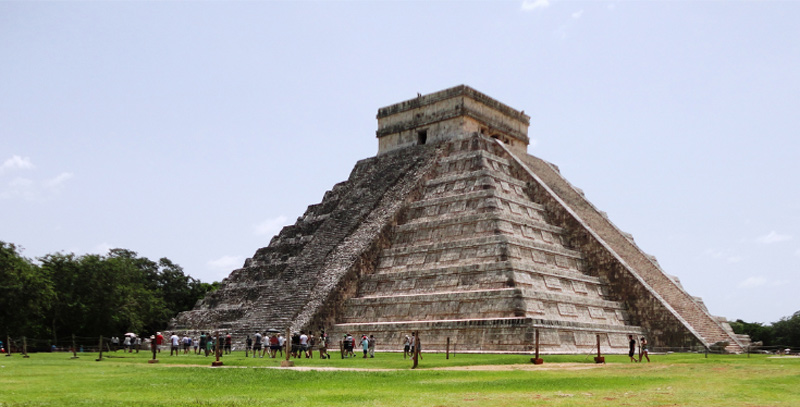 Learn about some holidays in Mexico
Holidays and their customs are a fun way for kids to learn about Mexico. While some holidays may be familiar, the ways of celebrating them may be new. When your kids are learning about Mexico, try incorporating some of these holiday celebrations.
Three Kings Day (Día de los Reyes Magos, January 6th)
This is the day this majority Catholic nation celebrates the arrival of the Three Kings (the Magi) with gifts for baby Jesus. This is also the day that children receive the majority of their holiday gifts, rather than Christmas day.
Traditionally, Mexicans serve a sweet bread called Rosca de Reyes for Three Kings Day. They hide a plastic baby Jesus doll in it for someone to find. The bread resembles a crown in shape. And bakers decorate it with candied dried fruits to look like jewels. Mexicans eat this bread with hot cocoa or coffee. The person whose slice contains the baby Jesus then becomes the host for the día de Candelaria party the following month.
Candlemas (Día de Candelaria, February 2)
Exactly 40 days after Christmas, the Dia de Candelaria celebrates the presentation of the baby Jesus in the Temple. It is a day that people dress up dolls of the Christ child and take them to the church to be blessed by a priest.
The traditional Candelaria dinner is tamales. Mexican families gather together for the labor-intensive process of making tamales. They make tamales from a masa (cornmeal) dough, and fill the dough with various meats, cheeses, or vegetables. The filled dough is then steamed in a corn husk.
They often serve the tamales with a warm, corn-based drink called atole.
Independence Day (Día de la Independencia, September 15)
Mexican Independence Day begins with the shouting of the Grito, which represents the call to arms by Mexican Priest Miguel Hidalgo. The president will stand on his balcony, ring a bell, and shout "Long Live Mexico". There are parades and fireworks displays held all over the country.
Families serve many traditional Mexican favorites on this day. One favorite is the soup pozole. They also love a dish called chiles en nogada. These are poblano peppers stuffed with ground beef, covered with a walnut-based cream sauce, and garnished with pomegranate seeds.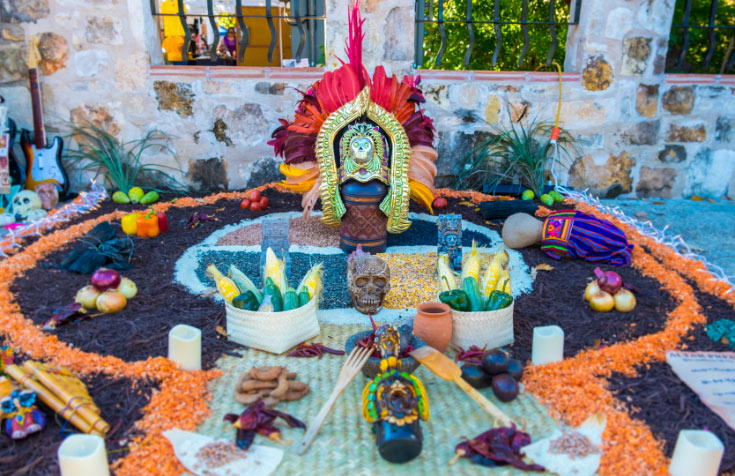 Day of the Dead (Día De Los Muertos, November 1)
This day is when Mexican families honor the memory of deceased relatives and ancestors. They often visit graveyards and share meals with their departed family members, as well as place flowers and photographs on graves and outside homes.
On this day, Mexicans enjoy skulls made of sugar and pan de muertos, a sweet bread made in the shape of a pile of bones.
Las Posadas and Navidad (December 16-24)
The Christmas season starts early in Mexican culture, with candlelight processions and live Nativities. Festivals often feature piñatas filled with fruits, nuts, and candies.
The largest celebrations occur on the 24th. People hold large feasts, with tables full of favorites like tamales, pozole, and champurrado (a warm chocolate and masa harina drink). Roast turkey, salted cod, tamales, and Christmas Eve salad that mixes festive fruits and vegetables, are also common. And for dessert, bunuelos.
At home ideas for kids to learn about Mexico
As a part of your homeschool Mexico unit study or as a supplement to your child's Mexico unit at school, try some of these ideas at home! There are so many authentic Mexican foods for students to try and Mexican holidays to celebrate! Your kids won't soon forget learning about Mexico through these activities.
Bake your own Rosca de Reyes for Epiphany. Make it your own by decorating it with candies, sprinkles, or colored sugars. Don't forget to hide the tiny (food-safe) baby Jesus doll inside!
Print and color some traditional Dia de los Muertos skulls. Add an elastic and make it a mask!
Make and fill your own pinata, and invite some friends to come and help you break it open!
Make some authentic tacos with carne asada (grilled meat), barbacoa, carnitas, or mole chicken or beef. Kids can get hands-on in their learning about Mexico by helping to make homemade corn tortillas!