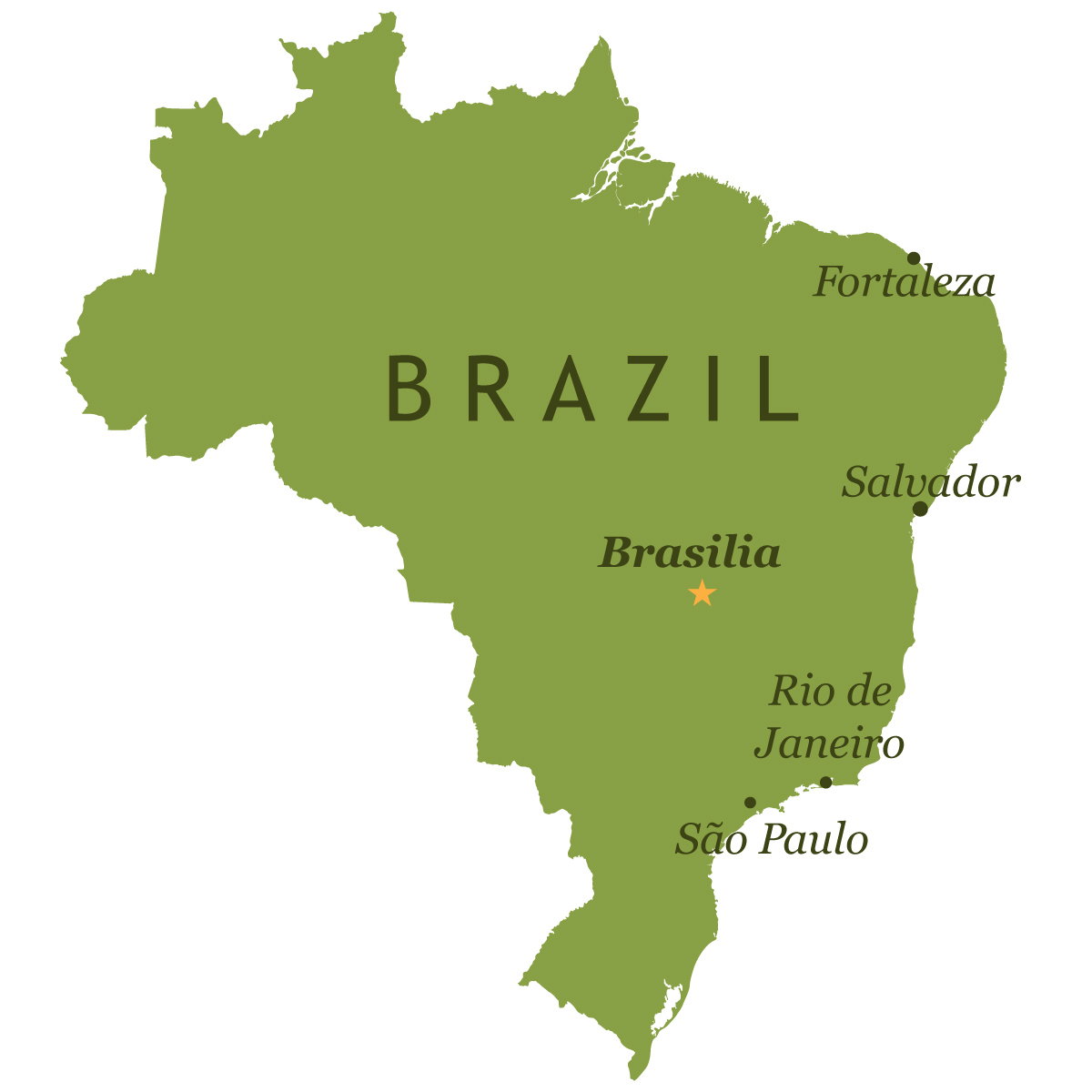 Brazil
The largest country in South America, located in the central and eastern region, Brazilian cuisine is as vast and varied as the geographical and cultural elements that influence it. Grab your kids and let's learn some facts about Brazil!
QUICK STATS
Republica Federativa do Brasil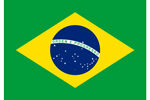 3.3 million sq mi (8.5 million sq km)
Federal Presidential Constitutional Republic
Central and eastern South America, bordered by Colombia, Venezuela, Guyana, Suriname, and French Guiana to the north; the Atlantic Ocean to the east; Uruguay to the south; and Argentina, Paraguay, Bolivia, and Peru to the west.
A brief history for kids to learn about Brazil
Historians believe that the first people groups to inhabit modern-day Brazil settled the land around 30,000 BC. They likely arrived from nearby islands in the Pacific Ocean.
For many years, small tribes inhabited Brazil. These tribes fished along the coast or hunted and gathered further inland.
In 1500 AD, the Portuguese Pedro Alvaraz Cabral came across the land of Brazil while attempting a route to India. Then, in 1532, he sailed back and claimed the land for Portugal.
In 1630, the Dutch arrived and established their own colony in northwest Brazil, called New Holland.
Meanwhile, the Portuguese brought slaves from west Africa to farm sugar cane and coffee. The Portuguese grew in power and wealth and expanded their colony's borders.
Soon they even took over the area claimed by the Dutch.
In 1789, the colonists in Brazil rebelled against the Portuguese rulers, but the rebellion was unsuccessful.
The Portuguese royal family fled to Brazil during the Napoleonic wars in 1807 in Portugal. John IV, king of Portugal, returned to his homeland in 1821, but his son remained behind.
The king's son declared Brazil independent from Portugal shortly after and made himself emperor.
A constitution was then written and adopted in 1824. After this, the international community officially recognized the country of Brazil. 
In 1889, a coup led by Deodoro da Fonseca overthrew the monarchy and established a federal republic.
However, World War I left the weakened country vulnerable to a revolution led by Getulio Vargas. After the revolution, he was installed as dictator. 
Years of political instability and military conflicts ended in a final defeat of the dictatorship. Then, from 1964 until 1988, Brazil remained under military control.
A new constitution was written and ratified in 1988. Brazil returned to a democratic government and remains so today.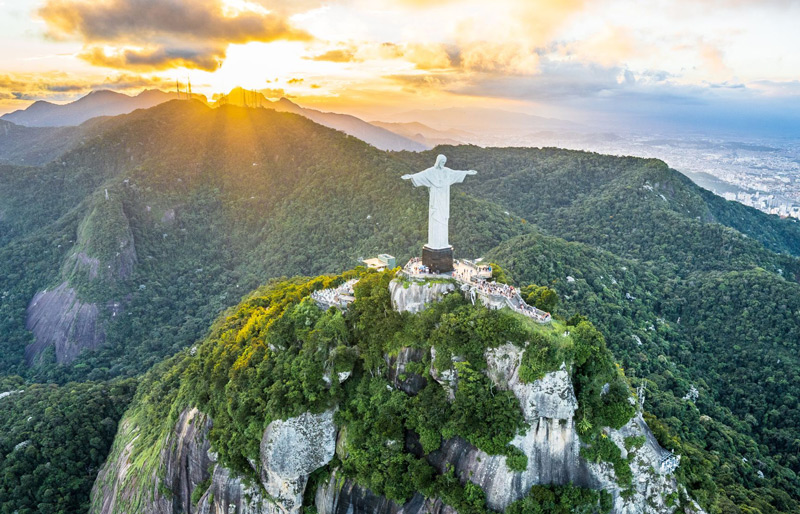 Fun Facts about Brazil for kids
Brazil is 5th largest country in the world. It is the largest biggest country in the southern hemisphere. (It is even bigger than Australia.)
Nearly 60% of all the rainforest in the world is located in Brazil.
Brazil is home to some of the rarest and most exotic animals in the world, including the pink dolphin.
Brazilian food
Because of the great size and ethnic diversity of the country of Brazil, the cuisine varies widely from one region to another.
Its vast coastline and abundant rainforest give the people a diet rich in fish and tropical fruit.
Indigenous tribes, now living primarily in the northern part of Brazil, have their own time-honored ways of harvesting and preparing food.
In parts of Brazil that saw colonization, recipes have many influences. These include the European culture of the Portuguese settlers, the culture of the African slaves, as well as the French who settled the area briefly.
Their simple but flavorful recipes incorporate many of the spices and cooking techniques of European ancestors.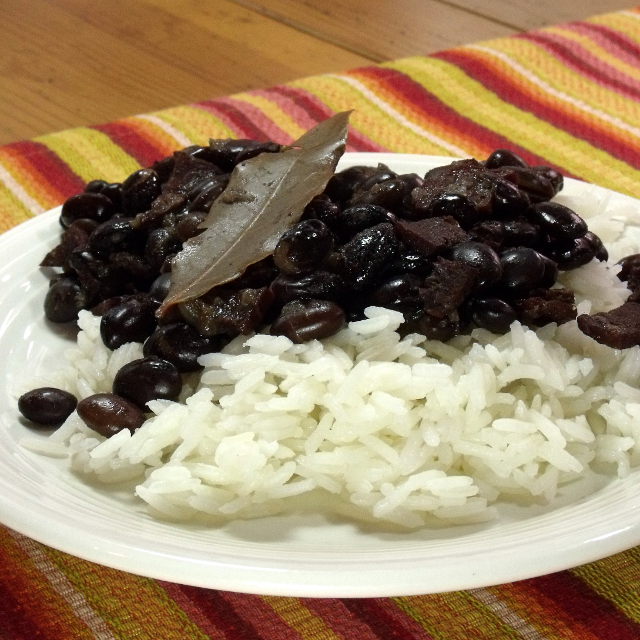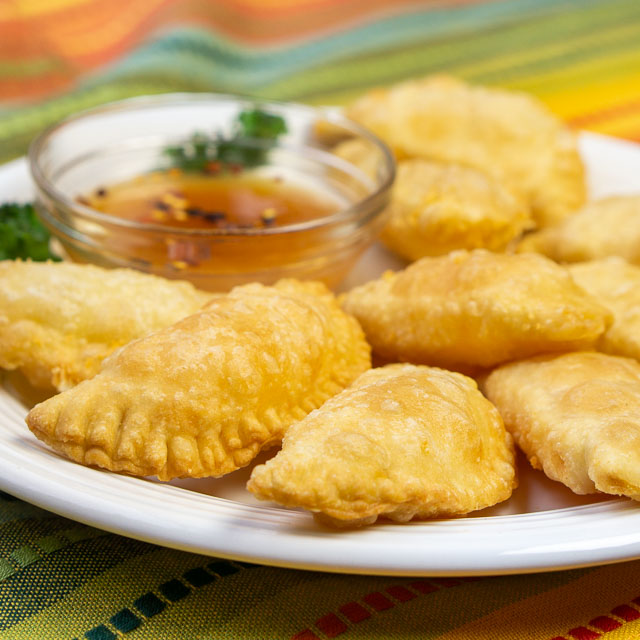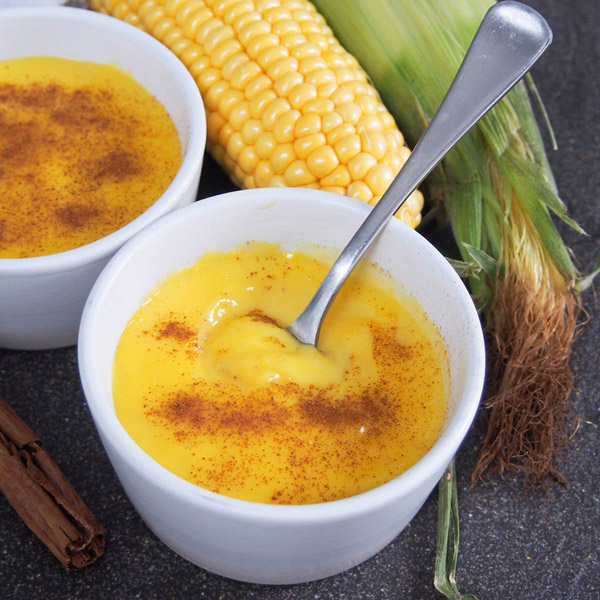 What do Brazilians eat? Facts for kids to learn about mealtime in Brazil.
Brazilian people eat three meals a day, beginning with a small breakfast at home.
Lunch and dinner are far more social affairs. People congregate with friends, family, and coworkers to share a meal at home or at a restaurant, outdoor cafe, or street vendor (in more populated areas).
Breakfast (café de monhã)
Brazilians typically eat breakfast at home between 7 and 9 am.
Most people prefer a simple breakfast, beginning with coffee or a sweet coffee drink made with warm milk called pingado.
A simple skillet bread pão na chapa (griddle bread) or pão de queijo (cheese bread), are morning staples. The people typically eat their morning bread with papaya, guarana, mango, or other fresh fruits.
In northern Brazil, however, a hot cereal of steamed cornmeal with butter and cheese is more common than bread and fruit for the morning meal.
Lunch (almoço)
Brazilians eat their midday meal around 2 pm. This is typically the biggest meal of the day.
Many people take an hour's break from their workday to enjoy a meal at a nearby restaurant. Popular restaurants called kilos, are typically self-serve; a patron takes a plate and fills it with various hot items from the tables in the front. Then their plate is weighed, which determines the cost. (Hence the name of these restaurants.)
Lunch usually consists of rice and beans. Brazilians enjoy these served with slow-cooked spiced meat like pork or chicken or fresh grilled picanha steak.
Brazilians may follow lunch with a dessert like pudim, which is similar to flan, and a shot of espresso.
Dinner (jantar)
Dinner is typically a family meal, eaten at home around 7 or 8 pm.
Families generally serve rice and beans again. These go with a hot meat dish like feijoada (a stew of black beans and pork).
They may follow dinner with a sweet treat like empanadas (fried pastries filled with cheese or fruit) or a simple unfrosted dense pound cake, with coffee or milk to drink.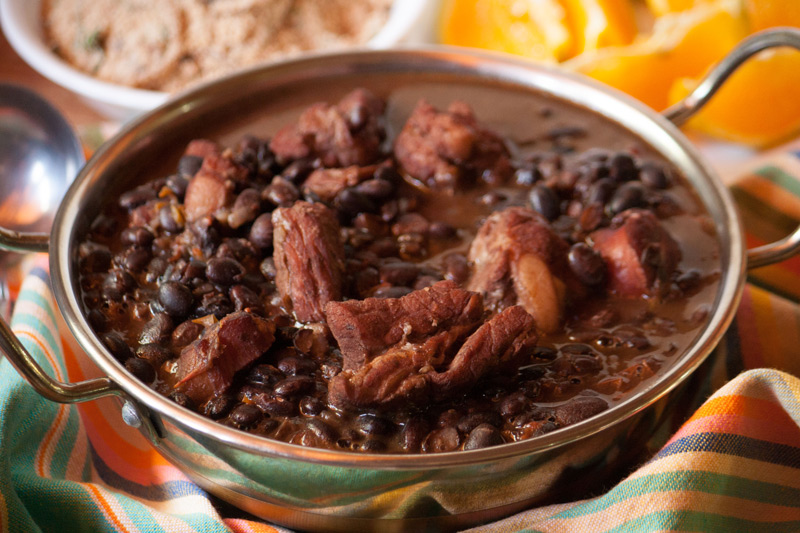 Food etiquette in Brazil
When invited to dinner in Brazil, it is actually considered impolite to arrive at the time stated on the invitation. One should arrive at least 15-30 minutes late, and bring flowers or a small gift for the host.
Upon arriving the host will offer the guest a coffee. Guests should accept the coffee graciously. Brazilians consider a refusal to be poor manners.
Once seated, the host will begin serving. The meal begins once all guests have been served.
One should use cutlery at all times during the meal. There is no such thing as finger food in Brazil. Even fruit or bread should be picked up with a toothpick or held in a napkin, so food does not come in contact with your hands.
When the host offers seconds, accepting is a compliment. On the other hand, leaving food on one's plate is an insult to the cook.
Dinners in Brazil are a social affair, and one should remain at the table for dessert and then coffee, enjoying the food and the company.
Brazilian food by region
Brazil is typically divided into five regions: North, Northeast, Central-West, South, and Southeast. Each has its own characteristics and cultural influences.
Here we dive into the cuisine particular to a few. If you're learning about Brazil with kids, it may be helpful to take a look at the facts and recipes from a few.
South
People from the South of Brazil are known all throughout the country for their churrasco, or barbecue. The event around a barbecue is a day-long affair. It features large cuts of meats seasoned with rock salt or other simple marinades.
Along the Southern coast, a popular dish features a local fish called tainha. They serve the fish stuffed with prawns and olives, with potatoes on top.
Southeast
The Southeast region is home to Brazil's largest urban centers, so the cuisine varies widely.
Some favorites in homes, restaurants, and street vendors are pao de queijo, small round cheese breads, and moqueca capixaba, a seafood stew that gets its distinct flavor from tomatoes, annatto, and coriander.
Northeast
The northeast region of Brazil is home to many sugar cane plantations. Because of this, the region's cuisine has its roots in the food traditions of the many African slaves who once lived in the area.
Local recipes are heavy in coconut milk, palm oil, and spices.
Moqueca (a seafood and coconut milk stew) is popular in the northeast. Here you also find acarajé, dumplings made from black-eyed peas, prawns, and spices.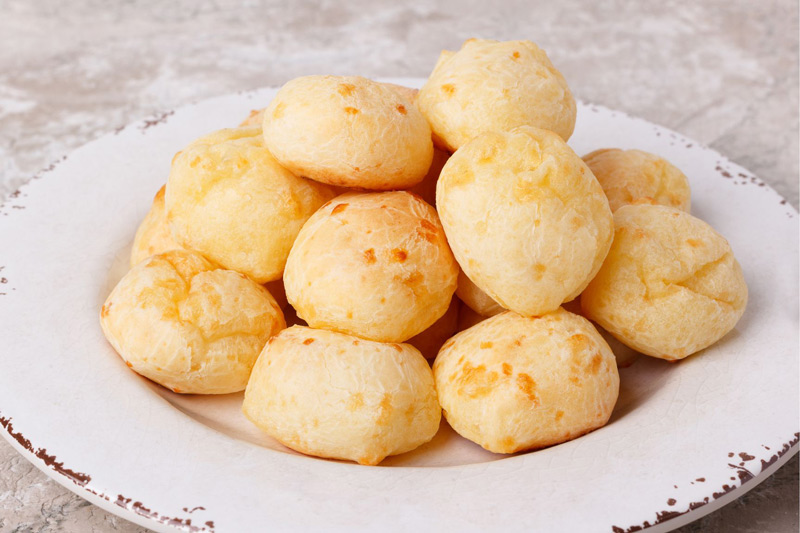 Holidays in Brazil
Discussing holidays is an excellent way for kids to learn about Brazil. Some may be familiar, but others may not.
Try incorporating some Brazilian elements into your next holiday, or celebrating a uniquely Brazilian holiday as a part of your Brazil unit. A few facts, some food, and an activity all tied into a celebration can make your Brazil unit study a memorable one!
Carnival (date varies)
Brazilian Carnival celebrations are famous all over the world.
In many cities, the festivities begin the weekend before Ash Wednesday, which marks the beginning of the 40 day Lenten fast before Easter.
There are samba parades, elaborate costumes, and music.
Much of the Carnival celebrations are outside. Because of this, street food is quite common. You will find pao de queijo (cheese bread), pastel (fried empanadas), churros (sweet fried dough), brigadeiros (truffles) and more.
Páscoa (Easter, date varies)
The large Catholic community in Brazil celebrates Easter every year with a wide variety of regional traditions.
In Mina Gerais (in southeastern Brazil), people decorate a long road leading to the church with colored sawdust, flowers, and sand to create an intricate carpet.
Easter eggs are popular throughout much of the country. Loved ones often exchange chocolate eggs, sometimes filled with brigadeiro truffles.
After church on Easter Sunday, people gather with their families for a meal. Often the Easter meal includes baked salted cod called bacalhau, served with rice and potatoes.
For dessert Brazilians traditionally serve a cake in the shape of a lamb.
Sete de Setembro (Independence Day, Sept. 7)
On this day the Brazilian people celebrate their independence from Portugal.
There are parades, fireworks, and festivals in towns and cities throughout the country.
People eat the national dish of Brazil, feijoada, in celebration of independence day. This pork and black bean stew is often served over rice.
Natal (Christmas, December 25)
Many people in Brazil celebrate Christmas, whether or not they practice any Christian religion.
People hang Christmas lights and gift shopping begins as early as late October. Families prepare for a grand celebration.
On Christmas Eve, people gather for a big meal with family and friends before midnight Mass.
Brazilian Christmas dinners often feature a ham called pernil or a large chicken known as a chester. 
Side dishes such as a mix of vegetables and mayonnaise called salpicao, and rice with raisins, are served as well.
A favorite holiday dessert made in many Brazilian homes is a rabanada, which is bread soaked in eggs and milk and fried in butter.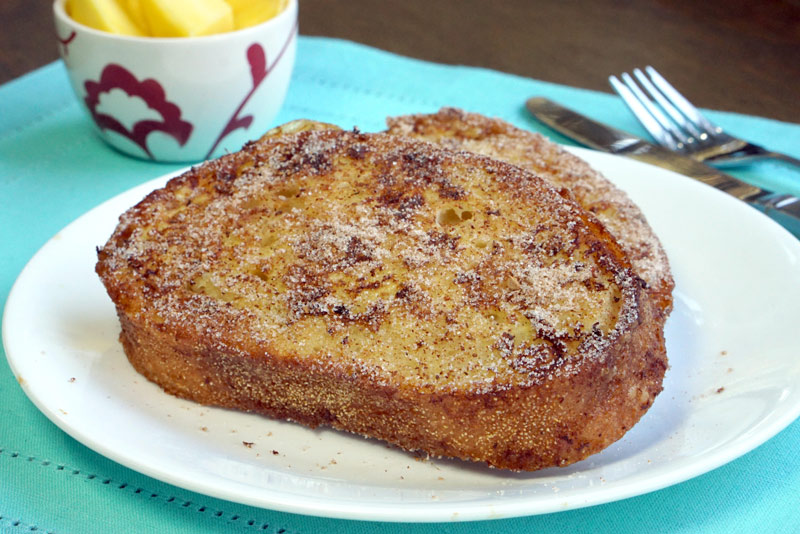 At-home ideas for kids to learn about Brazil
As a part of your homeschool Brazil unit study or as a supplement to your child's South America or Brazil unit at school, try some of these ideas at home!
Make a mask or fancy costume and celebrate Carnival in your home.
Take a virtual tour of the dense rainforest in Brazil and learn about tribes indigenous to the region.
Replace your morning bowl of cereal with a Brazilian breakfast of freshly fried bread or cheese bread, mango, and papaya.
Use Language Drops to learn a few words in Portuguese or Word Hippo to look up the pronunciation of specific words.